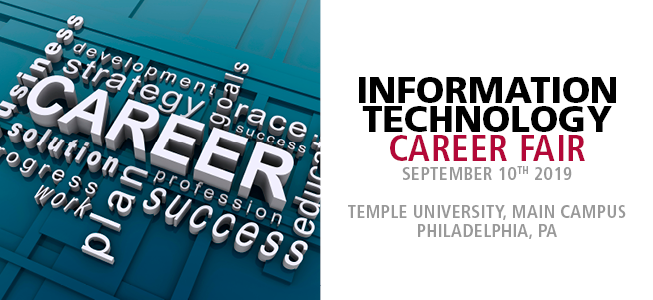 37 top employers conducted interviews and networked with high performing students and graduates associated with the nationally recognized Temple University Management Information Systems programs. View the photos from the 2019 IT Career Fair here.
EMPLOYERS
Benefits
Advance access to online "electronic portfolios," which feature attendee's accomplishments and work samples
Six foot table with two chairs at the event
Lunch and beverages provided
Fees
Registration: $500
IBIT members: FREE
Small companies and small non-profits: Please contact Lauren Lewis for special pricing
All proceeds from the IT Career Fair benefit the IT Leaders Scholarship fund for high performing MIS students.
STUDENTS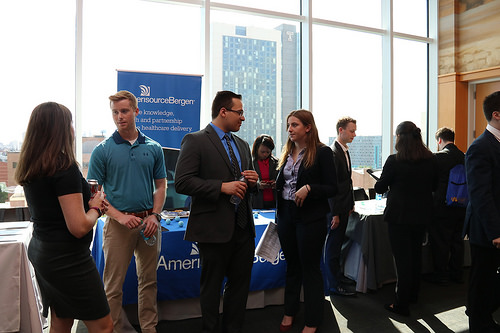 About the Students
The event featured 300+ students interested in internships and full-time positions from the following programs:
Bachelors
Information Systems (MIS) Majors
Accounting, Finance, Marketing, Risk Management, and others with a double major in MIS or an MIS or digital marketing minor.
Masters
Master of Science in IT Audit, Cyber Security, or Digital Marketing
MBA students with a tech background
VENUE
The 2019 IT Career Fair was held at The Howard Gittis Student Center, 1755 N. 13th St. Philadelphia, PA 19122-6083. The Student Center is at the corner of 13th and Montgomery Avenue. For questions or comments about the venue please contact us at  ibit@temple.edu.