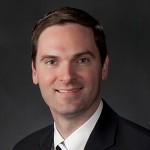 Christopher (Chris) Kearns is the Vice President of Enterprise Information Technology Solutions within Lockheed Martin's Information Systems and Global Solutions (IS&GS) business. In this role, he is responsible for leading Lockheed Martin Corporation's information technology business serving U.S. Department of Defense customers. The scope of these programs include the operation and cyber defense of critical national infrastructure, the management of private datacenters and high performance computing centers, migration and security of cloud computing used by the DoD, and mission and enterprise application management.
Previously, Mr. Kearns was the Program Director for the Defense Information Systems Agency (DISA) programs.  He led a global team of more than 1,000 engineers, technicians, and cyber analysts across approximately 40 partner companies and small businesses.  In that role, Mr. Kearns was responsible for leading the operations, maintenance and cyber network defense activities for the DoD Information Network.
Mr. Kearns has also served as the director of Desktop Services for Lockheed Martin's Enterprise Business Services (EBS). In that role he managed the corporation's desktop portfolio including the strategy, service desk, technology projects, and operations for 140,000 desktop devices, 50,000 mobile and telecommunication devices, messaging accounts for 150,000 employees and partners, and more than 20 terabytes of data for engineering and business information systems. He has also held roles as the Operations Director for the Center for Leadership Excellence (CLE) and program management roles in the CIO organization.
Chris holds a master's degree in information science from Pennsylvania State University and a bachelor's degree in electrical engineering from the University of Scranton. He serves on the Industrial Advisory Board to the Engineering Department at the University of Scranton. He is an adjunct professor at Temple University's Fox School of Business.  In 2015, he was recognized as one of Federal Computing Week's Top 100 Executives