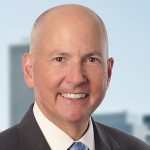 Rich Brennen leads Spencer Stuart's North American Information Officer Practice. He has recruited more than 250 chief information officers, including the top information technology executives for Walt Disney Co., Allstate Corporation, Barclays, CIGNA, The Clorox Company, Juniper Networks, State Street, Kimberly-Clark, Walgreen's and The Kroger Company. Rich also has recruited numerous technology executives to board of director roles at clients such as Key Bank, the Royal Bank of Canada and Zebra Technologies.
Throughout his nearly 20-year career at Spencer Stuart, Rich has held numerous firm leadership roles. Recently, Rich led Spencer Stuart's global Technology, Communications & Media Practice. He also spent 10 years as a member of Spencer Stuart's board of directors. He is chairman of the firm's board of director selection committee, former chairman of the firm's personnel committee and former chairman of the firm's information technology committee.
Rich also has been selected nine times as a recipient of the firm's annual Lou Rieger Quality Award.
Prior to joining Spencer Stuart, Rich spent more than 15 years with IBM in a wide variety of sales, marketing, general management and consulting roles. He played a key role in helping to build IBM's worldwide information technology strategy and planning consulting practice. Rich also managed IBM's sales and marketing operations in New Jersey.
Rich holds a Bachelor of Science in mathematics from Saint Joseph's University in Philadelphia and an M.B.A. in management from Temple University