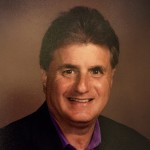 Walter A. Yosafat is Senior Vice President and Global Chief Information Officer (CIO) for Wyndham Worldwide.  In this role, Walter leads the development of a cohesive enterprise-wide information technology agenda, working closely with the business unit CIOs. Walter provides senior-level insight on all major information technology initiatives throughout the Company, driving the strategic plan for technology within the organization and leading the talent development process for the global function. He is responsible for strengthening the shared services provided to Wyndham Worldwide's business units and building information security capabilities.
Mr. Yosafat has more than 26 years of experience in information technology, eBusiness, and integration planning.   Prior to joining Wyndham Worldwide, he was Senior Vice President, Global Chief Information Officer and Chief Executive Officer of the Americas for Genpact Corporation, a publicly held company which outsources business processes globally to a number of clients, including General Electric.  At Genpact, his accomplishments included establishing Genpact's first shared services organization covering IT, Finance and HR services, building a global IT procurement organization that resulted in a sizable savings, and successfully turning around the company's U.S. and Latin American businesses.
Prior to Genpact, Mr. Yosafat served as the CIO at Trane, Inc., formerly part of American Standard, a global supplier of HVAC equipment.  He also held various IT and management positions at GE Aircraft Engines, Procter and Gamble and IBM Corporation.
He received his bachelor of business administration in quantitative analysis from the University of Cincinnati, graduating magna cum laude.