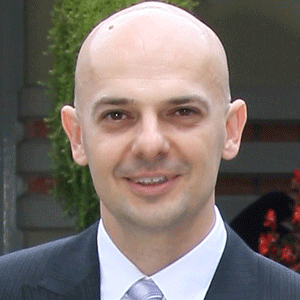 Abstract: 
Health care spending in United States is increasing rapidly and continues to outpace inflation. It is currently more than three trillion dollars and represents 18% of GDP. According to several recent studies between 3% and 10% of this spending is lost due to health care fraud, waste and abuse (FWA). Considering only small portion of this lost money is actually recovered this introduces a big opportunity for advanced analytics and cognitive computing to improve these results.
The talk will provide practical guidelines how to design a comprehensive, efficient and intelligent FWA detection system using big data technologies and advanced machine learning methods. The talk will cover why there is a need to choose an efficient data infrastructure to handle ever-growing health care data and how these data are used in designing predictive models suitable for detecting individuals and companies who attempt to defraud various health care programs. The talk will also provide practical examples of particular FWA schemes detected using our framework.
Biography:
Aleksandar Lazarevic, Ph.D is Senior Director at Aetna Data Science Organization in Hartford, CT.
Aleksandar is responsible for overall predictive analytics solution in health care fraud initiative at Aetna. In addition to health care industry, he has extensive experience in various analytics projects ranging from banking, credit and insurance industry to diagnostics and computer security applications. He has co-edited a book on cyber security threats, written 8 book chapters and published over 50 research articles, which were cited more than 3,500 times. He holds a PhD degree in data mining / machine learning from Temple University.