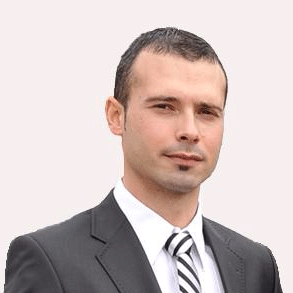 Abstract:
A common problem encountered when enterprises set out to build analytics platforms is the low return of investment due to weak adoption within the enterprise itself.
Common reasons include the need for the BUs to change existing processes, lack of agreement on a common data model, reluctance from the BU to expose domain knowledge and data outside of their usual circle and in general the "not invented here" syndrome.
AmerisourceBergen is taking a different approach whereby instead of a complete Enterprise Data Warehouse, the BUs are offered a multi-tenant, self-service capable environment where the BU itself can develop their own data and analytics models.
AmerisourceBergen's Enterprise Analytics Platform uses BU "crowd sourcing" for gathering thousands of data and analytic assets while offering a comprehensive governance model. This approach allows immediate business value generation while organically driving the evolution towards a functional enterprise data model with implicit BU adoption.
Biography:
Bogdan Rosca is responsible for AmerisourceBergen's overall enterprise information architecture, enabling the organization to leverage its massive data assets, through innovative information architecture approaches and state of the art analytics technologies.
Bogdan also leads the implementation of AmerisourceBergen's public cloud Enterprise Analytics Platform, aimed at providing access to enterprise data, delivering self-service analytics capabilities at scale and enabling incremental value generation.
Bogdan has a deep background in software engineering and enterprise information management and analytics, and brings real-world experience in helping transform organizations via more effective use of information technology.
Prior to joining AmerisourceBergen, Bogdan was a Research Group Head with Siemens' Research Division, where he developed and delivered multiple Big Data and Analytics platforms  for predictive maintenance, servicing fleets of healthcare scanners, wind and gas turbines, smart grids and trains.