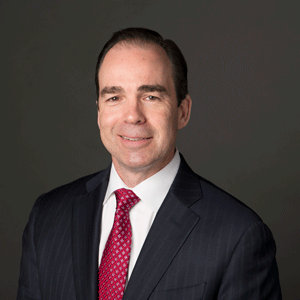 Abstract: 
The growth of big data, advanced analytics, cloud computing, and digital patient engagement are creating new opportunities for AI-based approaches to improve patient health.  At Pfizer we're exploring new ways to use AI for patients including platforms to transform healthcare provider and patient interactions into therapeutic insights, digital assistants to address health questions via life-like conversations, and tools to identify novel drug combinations that address complex diseases. Learn more about what AI could mean for healthcare and how it's already being used to improve health outcomes.
Biography:
Jeff Hamilton is Senior Vice President, Business Technology (BT) at Pfizer.  He is responsible for helping to achieve the strategic priorities of the Pfizer Innovative Health (PIH) business through the use of digital and data analytics capabilities.  Jeff and his team are focused on driving improved health outcomes for patients and value for all customers through the use of innovative technology-based solutions.
Jeff also leads Pfizer's global ERP program including the deployment of a single enterprise solution to improve operating efficiencies and business analytics by integrating the company's supply chain, commercial, procurement and finance operations.
Prior to joining Pfizer Jeff held positions of increasing responsibility at Wyeth Pharmaceuticals in commercial, manufacturing and information technology including responsibility for the company's early digital efforts, manufacturing systems and the company's ERP program.
Prior to Wyeth Jeff was an Associate Partner at Andersen Consulting (now Accenture) where he led large technology-enabled transformation programs for pharmaceutical and other Fortune 500 companies.