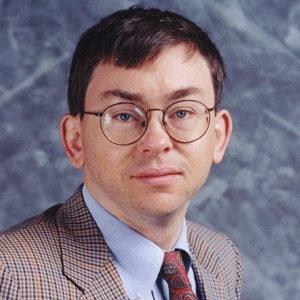 Abstract:
Ubiquitous networking and distributed applications continue to change daily life, from choosing and locating restaurants to managing personal finances. One consequence (largely invisible to users) is the complexity of the systems that enable these services. The impacts of this complexity include fragility in the face of change and scale beyond the comprehension of any human mind. The approach of cognitive networking, where application-, user- and network-aware subsystems automatically react to improve network resilience, throughput and responsiveness was invented to address these concerns. The roots, technologies, results and futures for Cognitive Networking will be addressed.
Biography:
Dr. Jonathan M. Smith joined DARPA in September 2017 from the University of Pennsylvania, where he is a professor of computer and information science and the Olga and Alberico Pompa Professor of Engineering and Applied Science. As a DARPA program manager, Smith seeks to develop and execute programs in cybersecurity, networking, and distributed computing. Smith joined the University of Pennsylvania in 1989 from Bell Communications Research, where he was a member of the technical staff, a position he also held at Bell Telephone Laboratories.
Smith served as a program manager in DARPA's Information Processing Technology Office (IPTO) from 2004 to 2006, developing and executing programs including Situation Aware Protocols In Edge Network Technologies (SAPIENT), Adaptive Cognition Enhanced Radio Teams (ACERT), and Brood of Spectrum Supremacy (BOSS). Smith was awarded the Office of the Secretary of Defense Medal for Exceptional Public Service in August 2006.