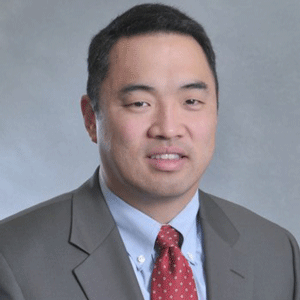 Abstract:
Terms and topics such as AI, Machine Learning and others are becoming so pervasive in the vendor and consulting service provider market place that it is difficult to tell which offerings are capabilities are real or not.  Similar to other "hyped" terms such as Big Data, Fintech, Agile, etc., many parties slap an "AI" or "Machine Learning" title on their products or services freely with no generally accepted minimum standard for what qualifies to use those terms.  Ron Kim will share his perspective on this topic as a former professional video game programmer, Global Consulting Firm Partner, Fortune 500 CIO and now IT expert to an $80B Private Equity portfolio.  The objective is to arm participants with key questions and knowledge to separate fact from fiction in the marketplace
Biography:
Mr. Kim is the Information Technology Expert in TPG's Field Operations Group. In this role he leads critical technology diligence efforts and strategic IT initiatives within TPG's portfolio of companies.
Prior to joining TPG in 2015, Mr. Kim was the Chief Information Officer of the $18B Exelon Utilities business, the largest set of energy utilities in the U.S. comprised of Baltimore Gas & Electric, Commonwealth Edison (Chicago) and PECO (Philadelphia).  Mr. Kim reported to the CEO and had responsibility for a $520M I.T. operation including all digital and mobile projects, customer care for 7.8M customers, 24×7 operations, innovation, "Big Data" strategy and information security.
Prior to joining Exelon in 2008, Mr. Kim was a Partner at Accenture, a $30B global consulting firm.  During his 18 year career there he served as an I.T. expert and executive for Global 10/Fortune 500/startup and spin-off companies in various industries.
Mr. Kim started and leads TPG's Information Security/CISO council and co-leads TPG's CIO/CTO council.
Mr. Kim has an MBA and Bachelor's Degree in Computer Science, both from the University of Michigan in Ann Arbor.