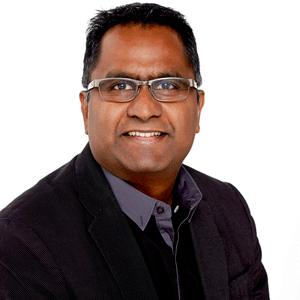 Abstract: 
AI is a concept that has been in existence for almost 60 years.  Only recently has it become a reality for businesses to leverage AI-based technologies due to three key factors: data collection/storage, compute power, and most importantly the price of compute power.
Data is at the heart of everything that we do at QVC.  We see the opportunity to leverage the vast amount of data using AI/ML technologies to drive both top-line revenue and bottom line efficiency.  We see this technology making significant impacts in the entire gamut of value chain from supply chain optimization, merchandising, forecasting, content workflow optimization, marketing, and targeted personalized experience for our customers.
Creating, fostering and sustaining insights driven culture is the key to enabling business value through the action of algorithms and technology on data.  Our QVC team members are at the forefront of creating this culture within our organization.
Biography:
Venkatesh Natarajan is vice president of IT Commerce, Media and Data Platforms at QVC, Inc. Mr. Natarajan oversees the technology that enables QVC's interactive platforms, customer marketing, media technology, and enterprise data management for QVC markets globally. He is also responsible for driving innovation and the development of customer-facing applications for QVC. Prior to joining QVC, Mr. Natarajan held key executive roles at Lowe's and Sam's Club where he led the transformation of e-commerce platforms to be contextually relevant to the target audiences.