CEO and Partner, LiquidHub, Inc.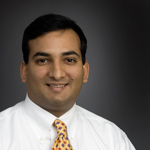 The digital media, analytics and corporate identity nexus

Jonathan will comment on how the evolving digital media, analytics, and corporate identity nexus is changing the ways firm create and deliver products and services.
Biography
Jonathan A. Brassington is the CEO, Co-Founder, Partner, and Member of the Board of Directors at LiquidHub, a technology solution integrator founded in 2001. LiquidHub is focused on fueling digital transformation to solve unique business challenges through technology for clients in financial services, insurance, healthcare, life sciences and other key industries. With over 1,400 associates, the company has an international presence with offices in Philadelphia, New York, Boston, Wilmington, Bridgewater, Hyderabad, and Mumbai.
Bringing more than fifteen years of technology and innovation experience to his role, Brassington has led LiquidHub to be consistently recognized as one of the fastest-growing companies in the greater Philadelphia and mid-Atlantic region, including recognition from Inc. 5000 and Philly 100. As a result of this leadership, LiquidHub was named the Eastern Technology Council (ETC) Technology Startup Company of the Year in 2003, Emerging Technology Company of the Year in 2007, earned the SmartCEO Executive Management Award in 2012, and has received the Philadelphia Business Journal Best Places to Work Award for multiple years.
Prior to the establishment of LiquidHub, Brassington was a Partner at Broadreach Consulting, an Internet professional services firm. He is an avid technology strategist and speaker as well as an early stage investor in a variety of technology driven businesses. Over the course of his career, Brassington received the Philadelphia Business Journal's "40 under 40" award in 2005, was named one of Philadelphia's Most Innovative Executives in 2007 at the Philadelphia Innovation Conference, and received the Temple University's Fox Information Technology Innovator Award in 2009. Brassington is a leader in digital customer engagement and has previously worked with The Wall Street Journal, The Philadelphia Inquirer, Philadelphia Business Journal, SmartCEO, and SmartBusiness—as an expert resource.
Brassington has a bachelor's degree in computer science and mathematics from Misericordia University and a master's degree in telecommunications and operations from the University of Pennsylvania. He is a Wharton Fellow and serves on the Board of Trustees of Misericordia University, Penn's Abramson Cancer Center Director's Leadership Council (ACCDLC) and the Montgomery School. Brassington is also a Board Member of The Greater Philadelphia Alliance for Capital and Technologies (PACT) and he is on the Advisory Boards of Temple University's Fox School of Business. He also serves as a Board Member of Listen Logic, Member of the Young Presidents Organization, and as a Trustee for the Paoli Hospital Foundation Board.