Keynote Speaker

Suja Chandrasekaran, joined Walmart Stores, Inc., in January 2012, as Vice President, Enterprise Information Management.  Prior to joining Walmart Suja held various senior executive roles – as Global Chief Information Officer at The Timberland Company, Chief Technology Officer at PepsiCo for PepsiCo North America with responsibilities across FritoLay, Pepsi Beverages, Quaker, Tropicana, Gatorade across all NA business units. Prior to her role at PepsiCo, Suja led business transformation at Nestle Americas.  Suja enjoys travel, reading, networking and advising technology startups. … [More...]
Keynote Speaker

Adrian R. Gardner is Director of Information Technology and Communications Directorate and Chief Information Officer, NASA Goddard Space Flight Center.  Adrian R. Gardner's career includes more than 20 years of federal service enabling mission capability and readiness. Gardner was the recipient of 2005 Federal 100 award and was named to InformationWeek's 2011 Government CIO 50 list.  Gardner currently serves as the Director of the IT and Communications Directorate and Chief Information Officer for the Goddard Space Flight Center. As part of this role, he manages IT as a strategic asset and all mission and satellite launch communications. … [More...]
The Business Value of Big Data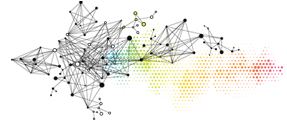 We live in a data-centric world where digital products and services abound. The task of making sense of the data all around us is daunting, but there is also unprecedented opportunity to generate new insights and innovations from exploiting big data. The conference will engage industry and academic experts to discuss:
The potential of big data and the controversies related to its definition and value, and
Best practices and exemplars for applying big data to transform how we view the world around us.
We define big data broadly to include enterprise analytics, social media analytics, as well as extracting value from structured and unstructured data. The conference is organized around specific, practical examples, best practices, and state-of-the-art applications that demonstrate business value. Topics include fraud detection, customer trends, safety and compliance, media impact, and others.
The conference committee is a unique partnership among the senior executives of the Fox IT advisory board, members of the Institute for Business and Information Technology (IBIT), and the Department of Management Information Systems (MIS), Fox School of Business, Temple University.
Organized by


Institute for Business and Information Technology
The Business Value of Big Data: Potential, Reality, Success Stories
September 27th, 2012
Philadelphia, PA, USA