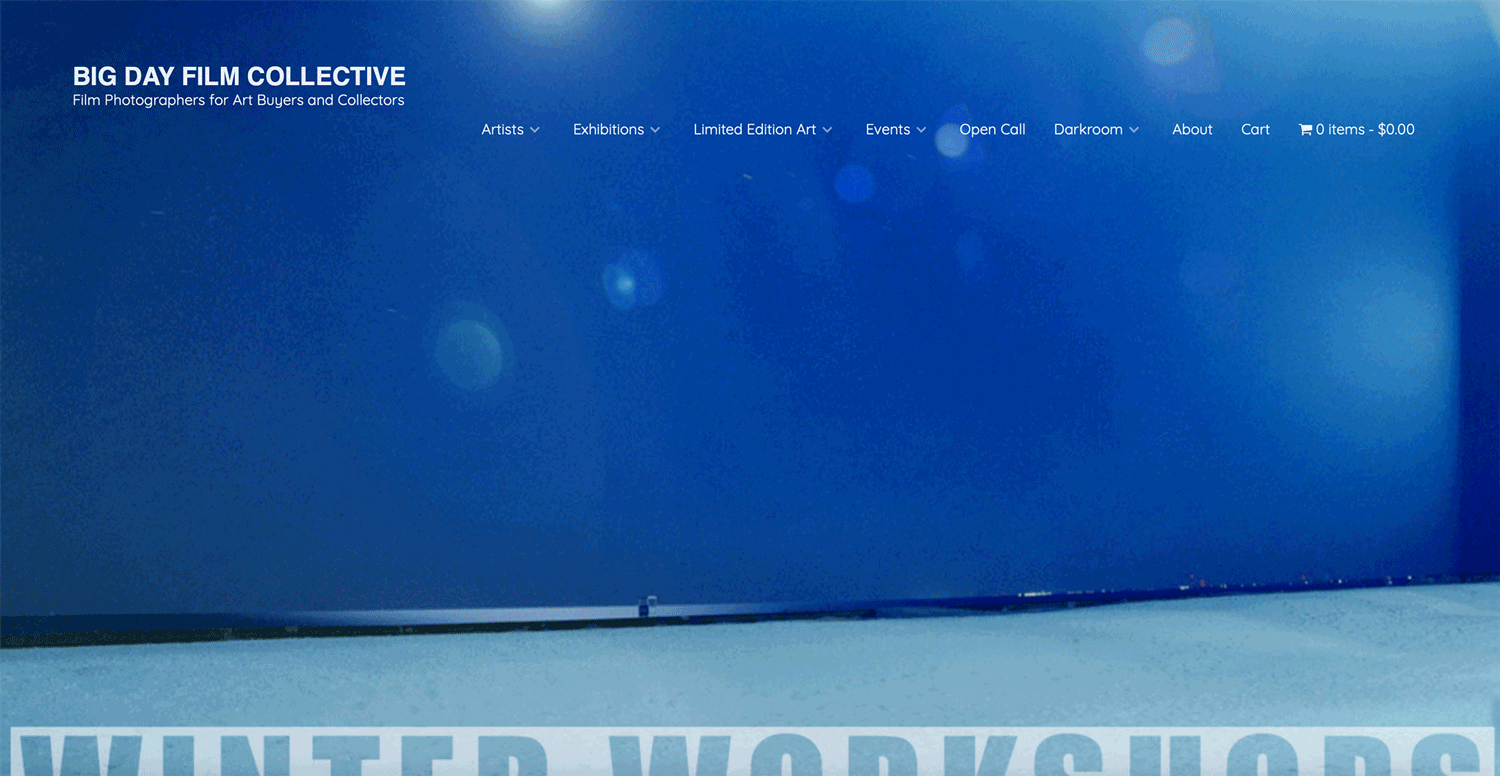 Big Day Film Collective, run by Director and Lead Photographer Jackie Neale, is an exhibition gallery and community art space that was set to open in April 2020 until the COVID-19 pandemic changed Neale's plans. It became clear that she couldn't open her in-person gallery and art space with all of the shutdowns and regulations, so she had to pivot to focus on an online presence for her business.
Enter Temple students, Karen Gao and Julia Petiteau, who helped Neale create and structure her online presence in the form of a website. The team created an online store for purchasing limited edition artwork from members of the collective, and they helped with the business's social media marketing.
Neale was happy with the changes made to her website, and she's now comfortable modifying the website on her own after the help from the students. She says…
One of the team members inputted all of the inventory and cost structure that I currently had, and then showed me how to do it. I have been successfully adding to it and modifying it on my own, so it was a success!
The project was supervised by Sheri Lambert.