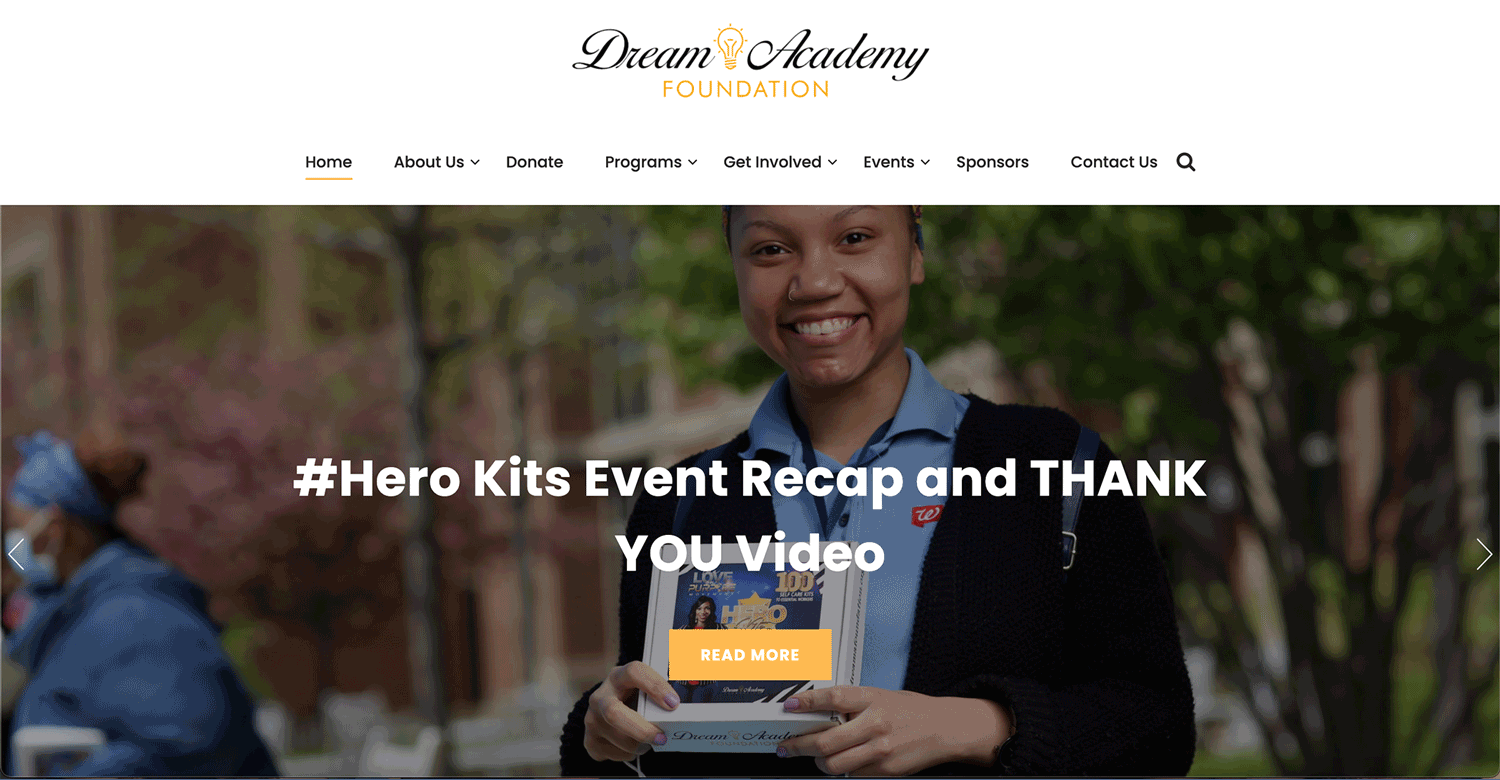 Dream Academy Foundation is a nonprofit that helps and empowers youth in the areas of science, technology, arts, and more. Due to the COVID-19 pandemic, founder Dominique Bryant realized that her foundation needed a better website and social media to improve its digital presence. In only a few weeks, Taylor Trench and Julia Petiteau made significant improvements to the nonprofit's website and social media, sign up forms, and e-commerce. Trench says…
This was an extremely valuable experience that helped me develop skills such as problem-solving and communication,
Bryant was happy with the work the students accomplished, and she's confident in the future of her foundation. Bryant says…
We have been able to now capture more volunteers and Dreamers (Youth) to be a part of our programs and streamline our processes. I am also confident that more sponsors would be willing to donate or partner with us. Since launching the website individuals have stayed on our website longer based on our analytics!
The project was supervised Mary Muldoon.