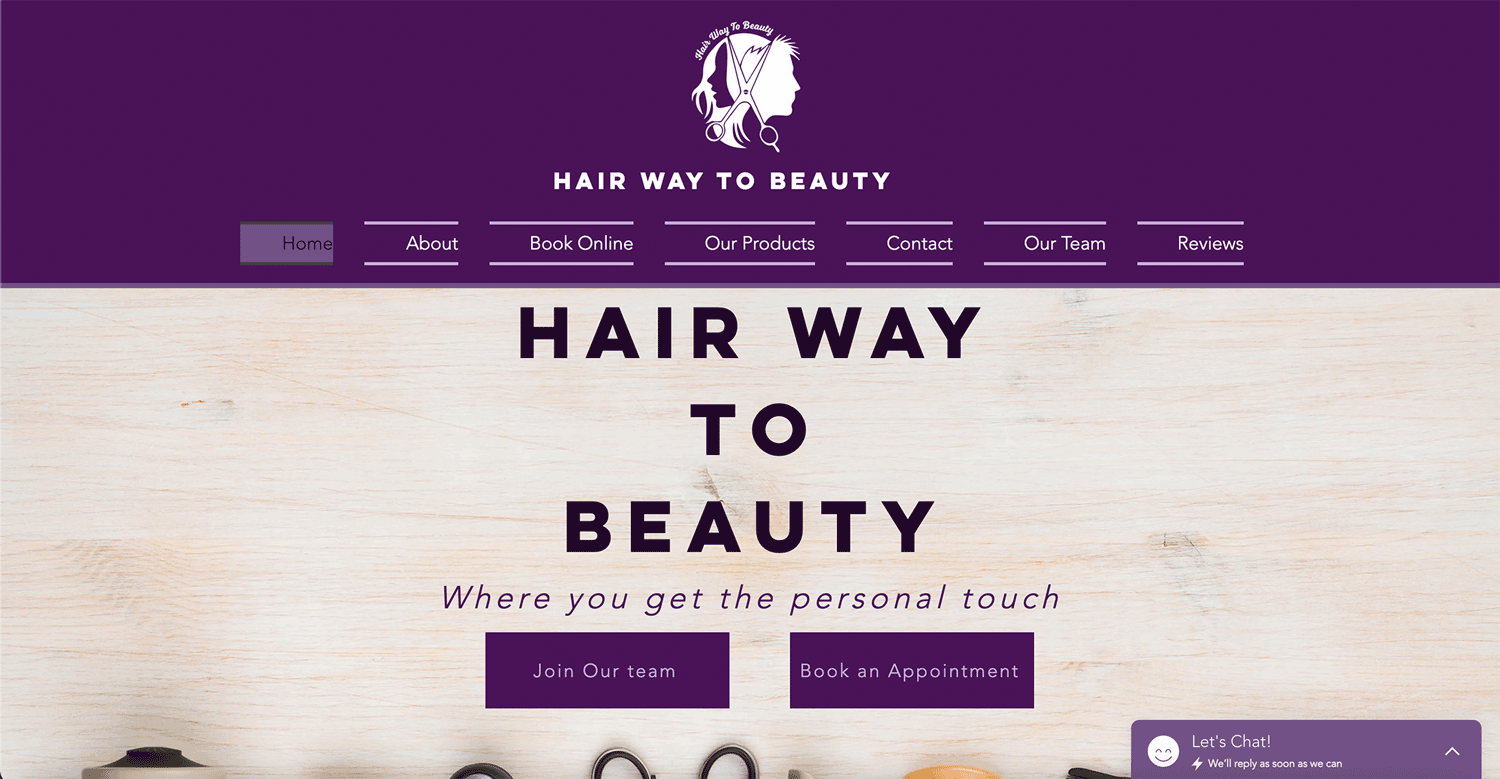 New owner of Hair Way to Beauty, Eileen Teti, needed help getting the word out about her salon. At the beginning of the pandemic, she realized that her business needed a website with a booking system and improved social media to attract younger clients. Through IBIT, students Carly Civello and Oviya Soundararajan were able to create a website with a booking system for the salon, improve its social media, and provide tutorials to Teti on how to use the new digital platforms. Soundararajan says…
Hair Way to Beauty is a local Philadelphia salon that has been around for nearly 30 years. I am so glad Carly and I were able to help a local business cope with COVID-19 and understand the new lengths to which she can take her business while leveraging these digital improvements,
Meanwhile, Civello says…
I hope all of the things we implemented help Eileen gain new clients and stylists for her salon,
Teti was very happy with the new website and social media. With a new online booking system, clients can easily schedule an appointment or request a consultation with ease. She says…
Oviya and Carly set up a website for me that is beautiful and that I can navigate. My social media now includes an Instagram presence and a nicer looking Facebook page. I have a tutorial video and instructions on how to use these new tools,
The project was supervised by Richard Flanagan.