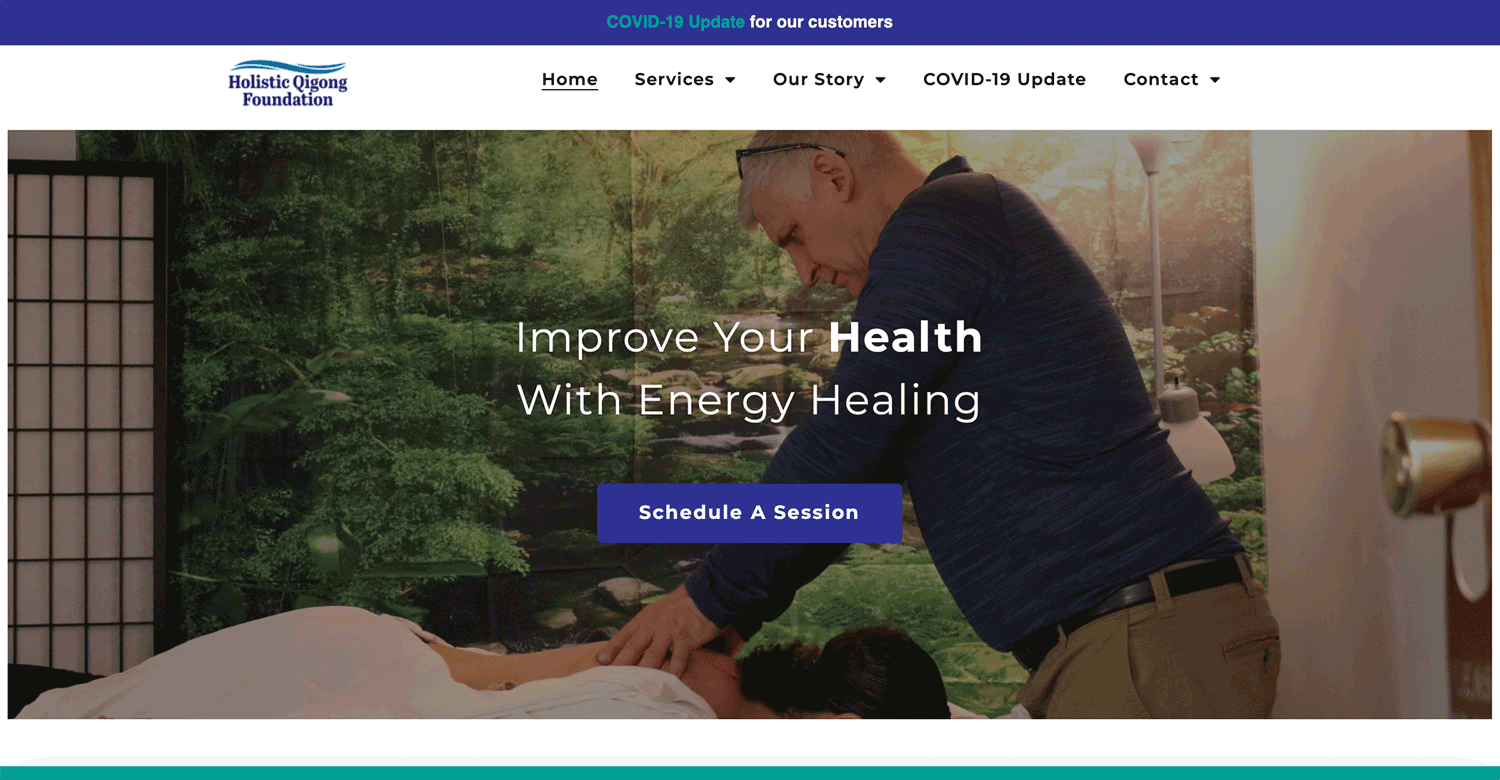 As a result of COVID-19, Kenneth Kramer's website for the Holistic Qigong Foundation needed help attracting more customers. With customers weary of Qigong healing during a pandemic, the website needed a section for information about COVID-19 protocols and a cosmetic upgrade.
Through IBIT, Temple University students Carly Civello and Kyra Lloyd worked with Kramer and his business for two weeks to help address his website concerns. Lloyd says…
We were tasked with updating the client's logo and revamping the website, with the goal of increasing traffic and spreading knowledge of Qigong healing,…I worked primarily on the website, rewriting copy and changing colors and layouts. I am very proud of the work I accomplished on this site.
With a new website look, Kramer also wanted to get an updated logo for his business. Civello says…
My main focus was creating a new and more contemporary logo and color scheme for his website,…I also created a best practice guide for Ken to read through after the project concluded. This leave-behind would give him ideas on how to use his social media and how to advertise to reach his target audience.
At the conclusion of the project, Holistic Qigong Foundation had a clean new website, a consultation pop-up and COVID-19 tab on the site, and an updated logo and color scheme. Kramer says…
You were very dedicated and responsive. I'm so happy with your help, I don't know what could have been done better
The project was supervised by Richard Flanagan.