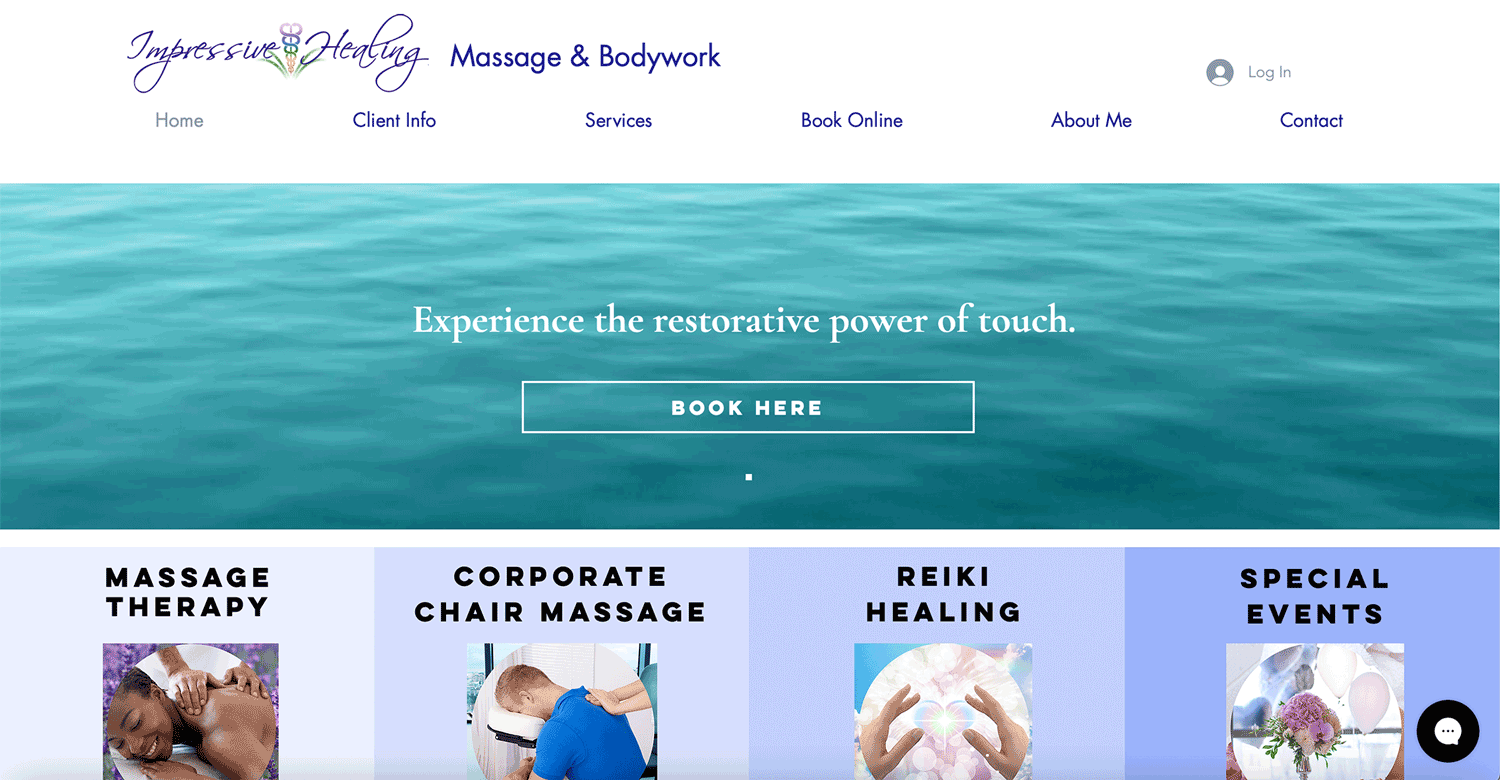 Massage therapist and owner of Impressive Healing, Mamapolo Mokeyane, came to IBIT in need of a website update that would allow her clients to book services online and inform them of COVID-19 precautions and protocols. With the help of students Aparna Rao and Kyra Lloyd, Mokeyane was able to receive the help her business really needed.
Both students enjoyed working the website over the course of a few weeks, and the project was a great learning experience for them, too. Rao says…
Throughout the course of this project, I was able to gain many new skills. We were able to use Wix to work on fixing up and adding information to the site,
Lloyd agrees saying…
I learned a lot about leading projects, working with clients, and collaborating with my team.
Mokeyane praised Lloyd and Rao's work when the digitization project was complete. She says…
You collaborated with me in bringing my vision to life. Your commitment to the project was amazing,…I am overly impressed with the balanced expertise in tech and creative abilities of my team
The project was supervised by Bruce Fadem.