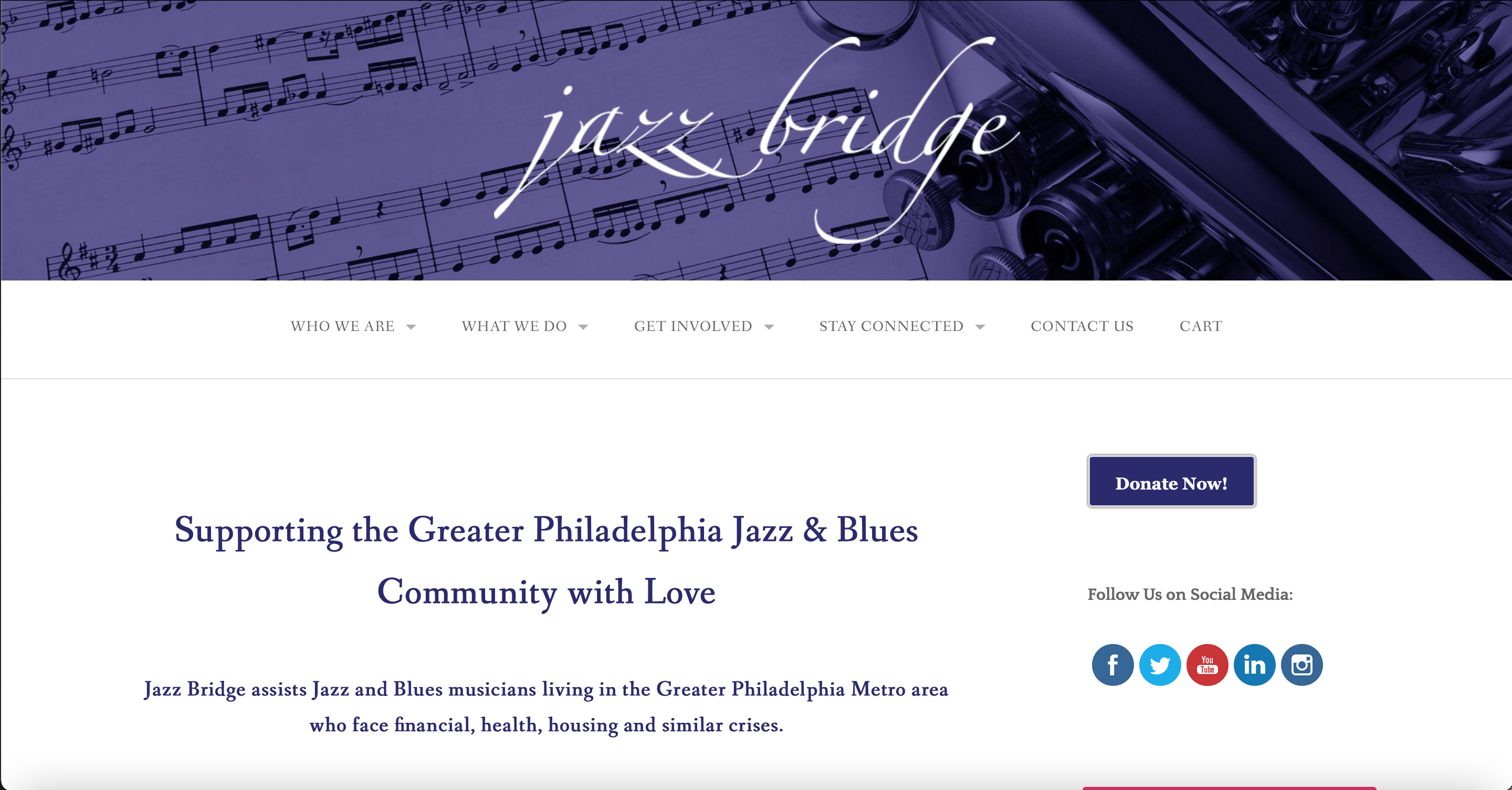 Temple University students Kyra Lloyd and Ashley Mohan recently worked to update the website of Jazz Bridge, a nonprofit in Philadelphia, as a result of COVID-19. The nonprofit provides support to jazz and blues musicians in crisis, and it also provides paying gigs to performers through neighborhood concerts.
Specifically, Lloyd says the nonprofit is…
dedicated to providing local jazz and blues musicians with medical, dental, and legal help
Mohan says over the course of a few weeks, the students worked to…
improve the user experience and the design of the website for the Jazz Bridge organization. We used WordPress to create and design a brand-new website for Jazz Bridge, while incorporating their preferences of theme, color and layout. I couldn't have asked for a better team.
When asked about working with the students, Joseph Lewis, Executive Director of Jazz Bridge, said…
I thought the Temple team did everything well. From offering design and layout solutions, to enhancing our copy, the team was spot on.
The project was supervised by Bill Cook.