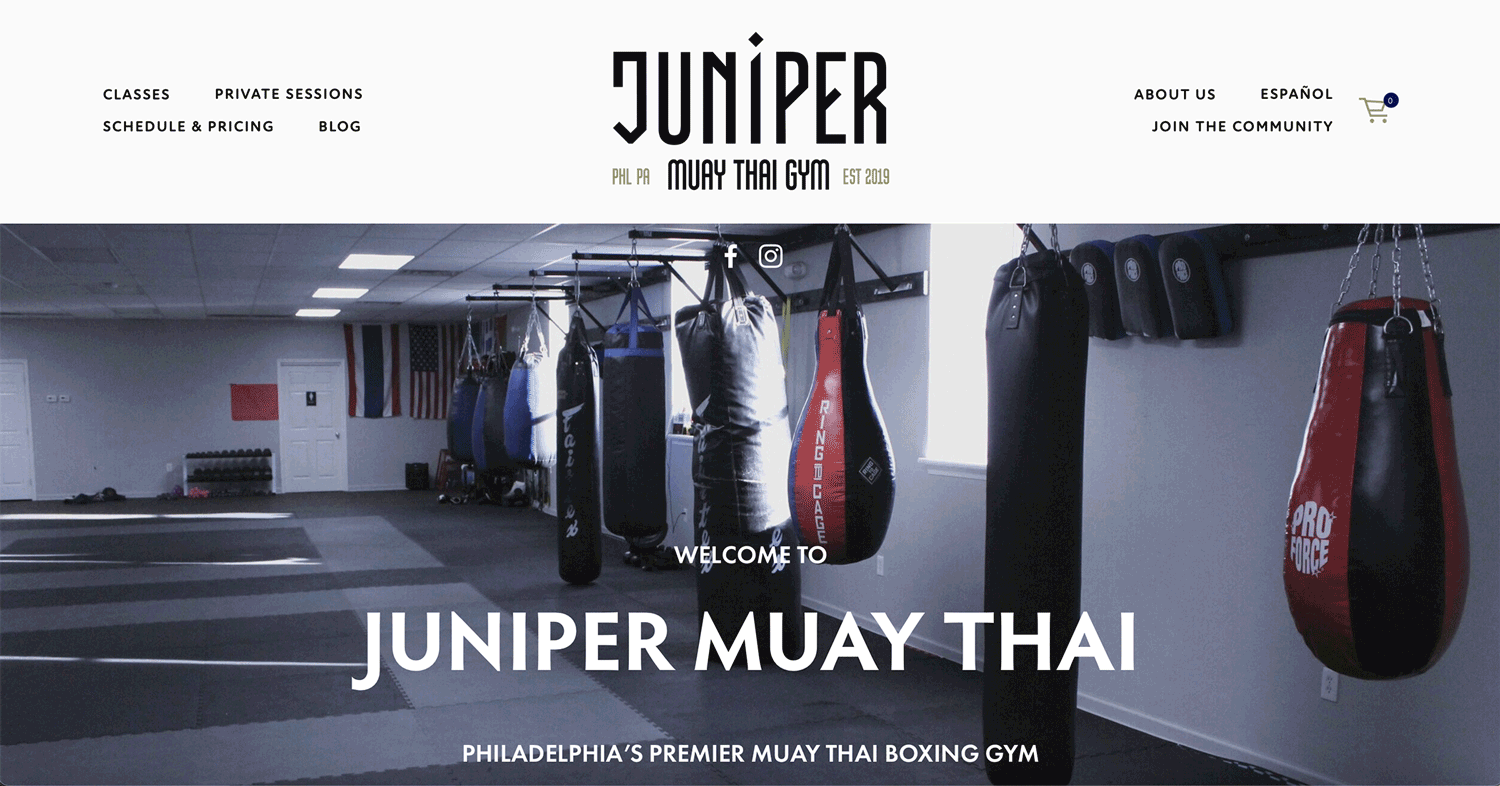 George Pitsakis, co-owner and co-founder of Juniper Muay Thai Gym, came to IBIT in need of help with his gym's online presence. The community-based gym creates a welcoming environment for individuals of all skill levels to learn and practice authentic Muay Thai— the owners needed website improvements and help running a social media marketing campaign to attract new clients. Students Jason Mays and Joe Pacitti worked over the course of a few weeks with Pitsakis to update the gym website, create an online booking system, and run a social media campaign.
Mays focused on the website and booking aspects of the project. Mays says…
I implemented Calendly in their Squarespace website which allows potential clients to book their first class online and automatically connects to a Google Calendar for Juniper Muay Thai,
Mays created video tutorials for the owners to reference after the conclusion of the project, too.
During the project, Pacitti was able to help the small business run an advertising campaign on social media to attract new clients. Pacitti says…
Juniper Muay Thai Gym was looking for a way to reach Philadelphia women and kids in order to gain leads for their classes. This allowed me to take advantage of Facebook Ads Manager and utilize its ability to target specific audiences. In a week, I was able to generate 20+ leads for the client,
With website improvements and new leads from a social media advertising campaign, Pitsakis was happy with everything the students accomplished in a short amount of time. He says…
You guys have done better than many paid consultants that I have worked with,
The project was supervised by Richard Flanagan.