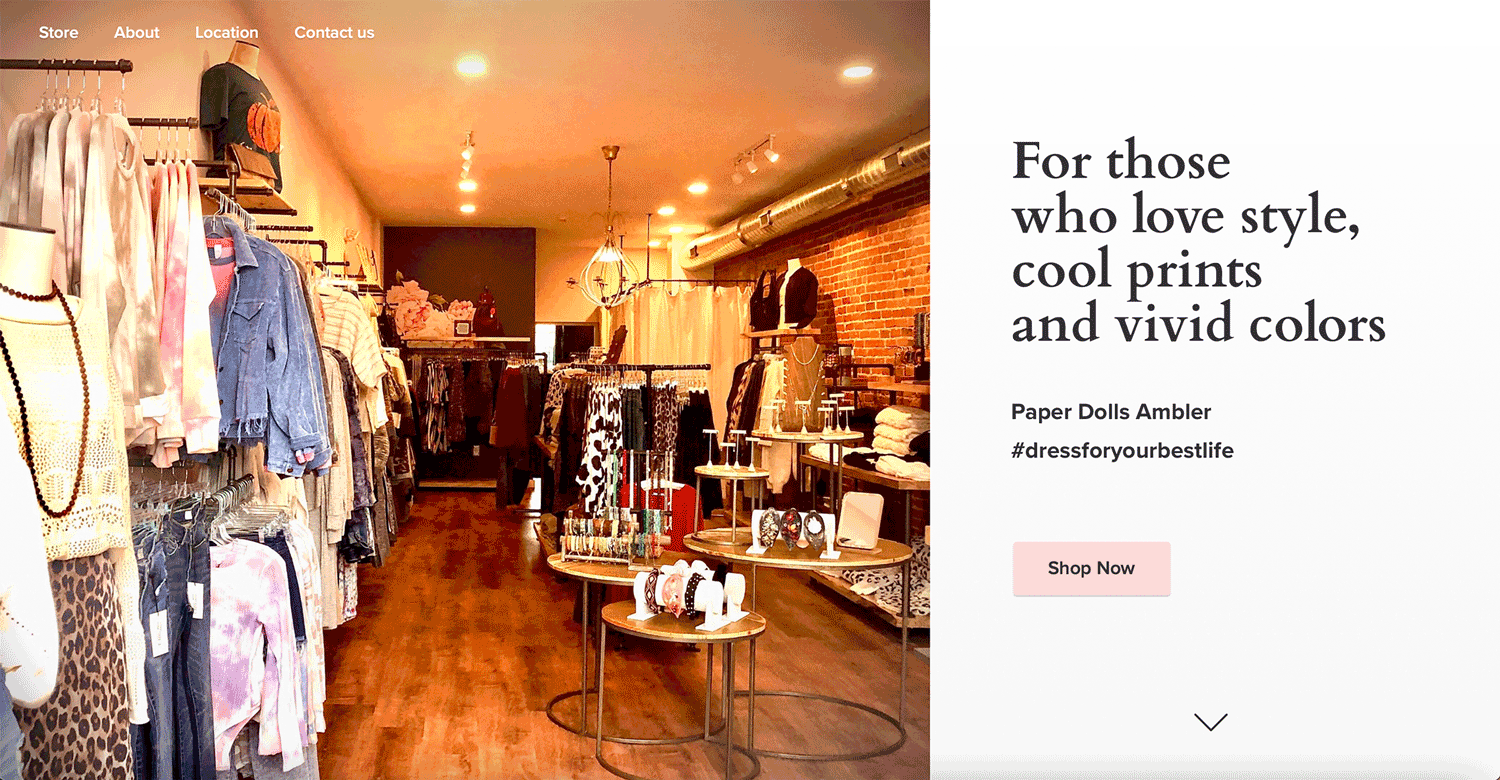 After working many years in retail, Missy McMonagle decided to open her own boutique, Paper Dolls Ambler. However, her business needed to move to an e-commerce website platform to appeal to customers during the COVID-19 pandemic. Through IBIT, Temple University students Catherine Rheault and Rishi Duggal were able to help McMonagle's boutique website.
The students worked with McMonagle for a few weeks to transition her website to an entirely new platform. Rheault says…
We successfully transitioned our client to the new platform Wix and changed her POS to Square. Learning about the two systems was great, and now I have more knowledge on both having been used to WordPress
The project not only helped the boutique's online presence, but it was a valuable learning experience for the two students. Duggal Says…
This project was definitely a good learning experience, especially since it was my first project,…I believe that we have given our client the tools to better grow her brand and understand her new E-commerce and POS.
With a new e-commerce platform and POS, Paper Dolls Ambler now has the tools necessary to be more successful during a pandemic when online shopping is the safest way to buy from a store.
The project was supervised by Munir Mandviwalla.