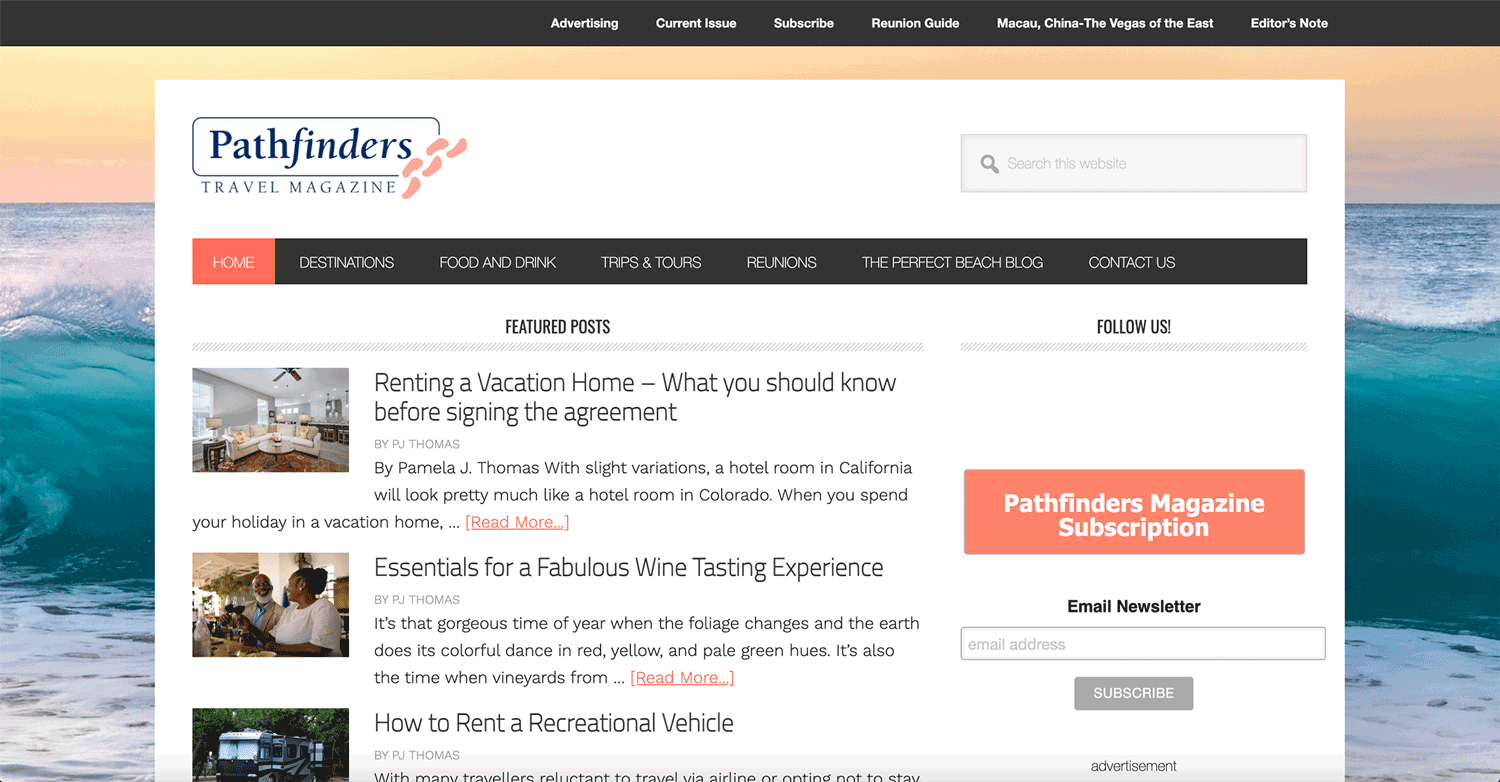 At the beginning of the COVID-19 pandemic, co-owner of Pathfinders Travel Magazine, Pamela J. Thomas, realized that her small business needed an updated website, logo, and improved digital presence. Thomas says…
The pandemic highlighted our lack of ability to respond promptly online. We did not have an online store and our website needed an update,
With the help of IBIT and Temple students Carly Civello and Karen Gao, Thomas was able to receive all of the help she needed.
Over the course of two weeks, Civello and Gao worked enthusiastically with Thomas to update the website and provide the owners with the tools they needed to continue using the site after the conclusion of the project. The students learned valuable new skills while working on the project, too. Gao says…
I helped the client choose a new theme, created the new site, and gave suggestions on how to increase user outreach. This experience has allowed for me to be creative while improving my technical skills,
Meanwhile, Civello says…
The project helped me gain experience designing logos which I loved. I learned an entirely new software, Qualtrics, during the project as well,
Thomas praised the work of the students and was optimistic about the future of Pathfinders Travel Magazine. Thomas says…
The newly designed website, social media logo and Pathfinders Boutique will enable us to attract additional revenue, something that will be critical as we move forward,
The project was supervised by Sheri Lambert.