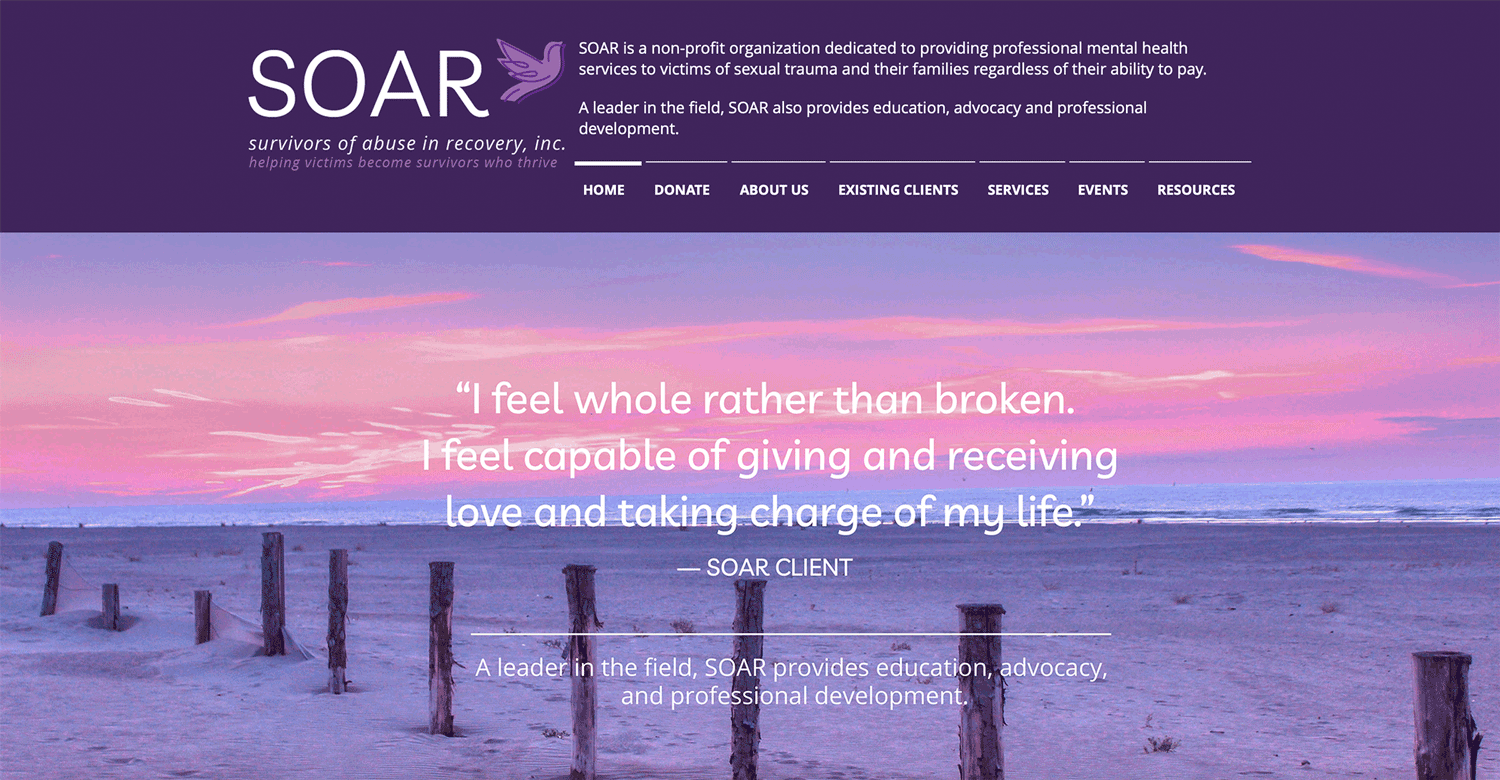 SOAR, Survivors of Abuse in Recovery Inc., is a Delaware-based nonprofit that provides aid to victims of sexual trauma and their families. It started as small therapy program in Wilmington, but in 25 years it has grown into a statewide program helping children, teens, and adults. Because the nonprofit had been around for so long, its logo and website had become outdated, and it needed help with marketing and search engine optimization (SEO). Through Temple's IBIT, SOAR's Director of Development, Jenna Laczkowski, was able to work with two Temple students to revamp SOAR's online presence.
Temple students Oviya Soundararajan and Maura O'Malley worked tirelessly for two weeks to make changes to SOAR's branding, social media, and website. O'Malley says…
My role in the project was to create their new logo and brand identity, including logo variations, colors, and fonts. In addition, I created several social media header graphics for LinkedIn and Facebook, as well as image graphics for use on their website.
The project was also a great learning experience for the students— they applied skills learned in the classroom as well as picking up new skills and tools. Soundararajan says…
This was my first time working with Wix, and it was a very enjoyable process and a great learning experience…It was very rewarding to work with a non-profit that was so grateful to have our help.
Not only did the students rebrand SOAR and its website, but they also provided guides to Laczkowski and her team so they could refer to them after the completion of the project. Laczkowski says…
The most useful is probably the guides considering we can refer to them once we no longer have any access to Oviya and Maura.
The project was supervised by Richard Flanagan.