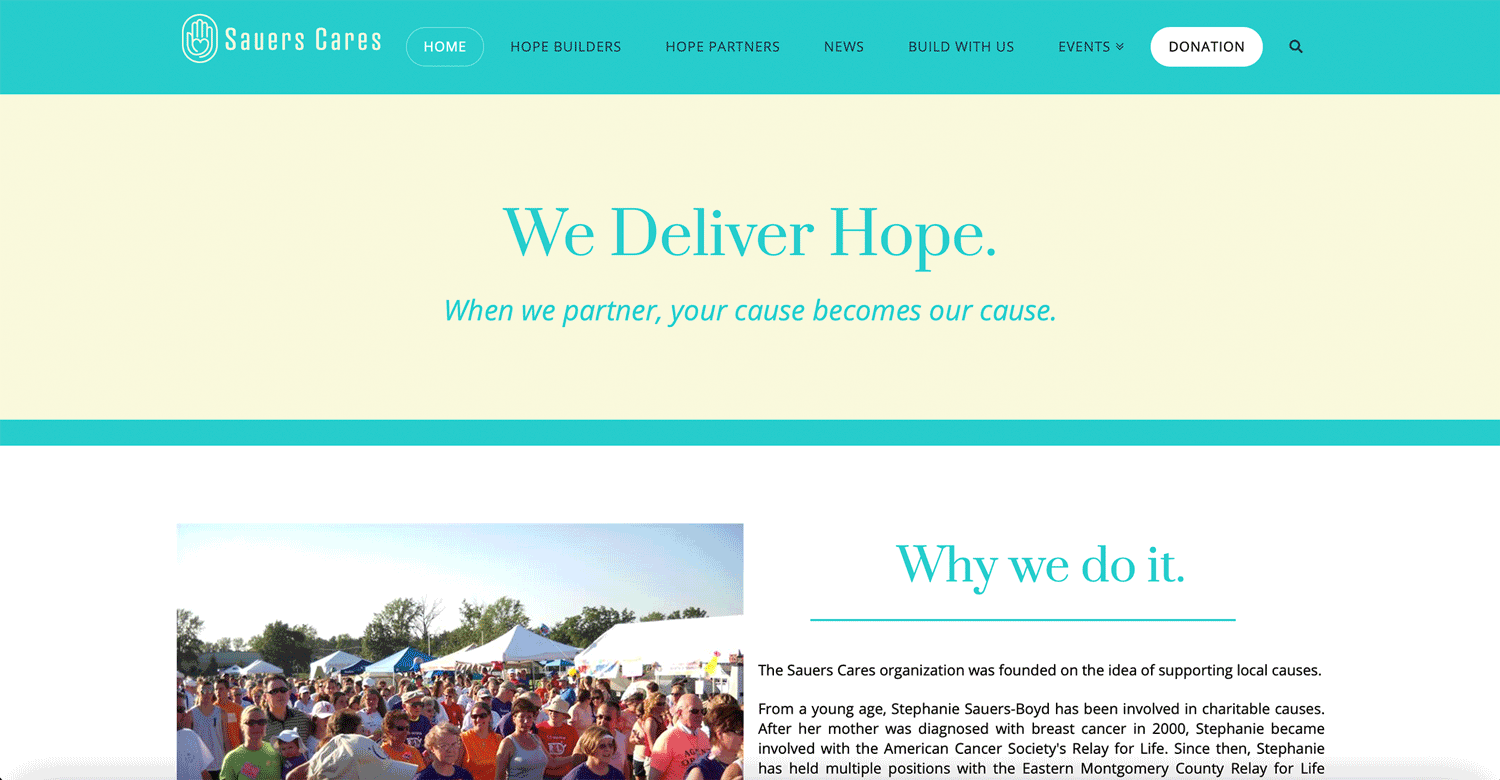 Sauers Cares Foundation was founded right before the COVID-19 pandemic hit the United States in 2020. Executive Director, Stephanie Sauers-Boyd
Our website was originally thrown together more as a formality than anything, and we had yet to figure out exactly who Sauers Cares was going to be. After 9 months of operating, we had accomplished many things and had more to tell – but no idea how to approach it on our website
Luckily, two Temple university students, David Shin and Julia Petiteau, worked with Sauers-Boyd to improve her website through Temple's IBIT. It was a great learning experience for the students, and it was very helpful for the foundation. Petiteau says…
For this project, I worked with David and Mary to deliver website edits, SEO help, and social media strategy for Sauers Cares. Overall, I liked working on this project a lot. I have never worked with a nonprofit, so I learned about how messaging is different
Shin says the experience provided an amazing experience to…
find a solution to their concerns with the site, marketing efforts, and improvements to the overall message for the company.
With a new look, Sauers-Boyd is confident in sending visitors to the website now. Sauers-Boyd says…
My favorite adjustment to the website is definitely the Hope Partners page. It's a very clean page and I'm excited to fill it up with linkable pages to share more with our visitors about what we have accomplished with our partners
The project was supervised Mary Muldoon.