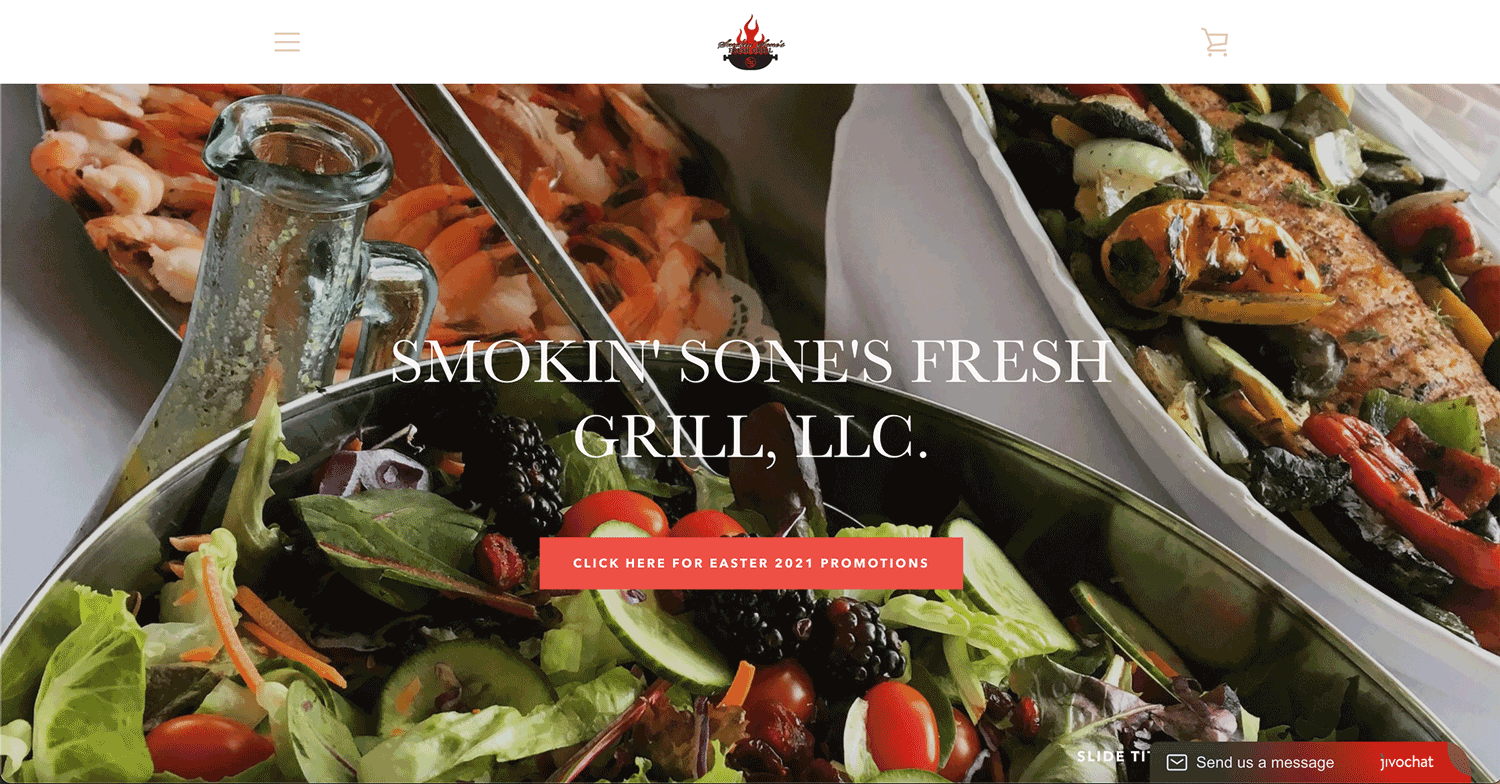 Chef Sonya Combs, owner of Smokin' Sone's Fresh Grill, needed help updating her catering business's website to meet the needs of her clients during the pandemic. The woman and minority-owned business has been providing catering services, private dining, and meal planning services since 2012. Combs came to IBIT in need of help improving her website to support online ordering. She says…
We needed a user-friendly automated order fulfillment platform for customer use,
Over the course of a few weeks, students Safiyana Paul and Sofia Spadotto worked with Combs to address her business's needs. Paul says…
We used Shopify to create a new website for Sonya…We went through the different Shopify plans and advised Sonya on which method would work best for her small business. Throughout the project, we received a lot of client feedback and worked with her vision,
In addition to building a new website through Shopify, the students provided Combs with guides to help her with the new website after the project concluded. Spadotto mentions how the team wanted to make sure Combs had the resources she needed to run the website without the students. She says…
We also wanted to make sure they had all the resources they needed to continue updating the website once our team concluded the engagement. This meant putting together how-to slide shows prior to our wrap up of the project,
The project was supervised by Taha Havakor.