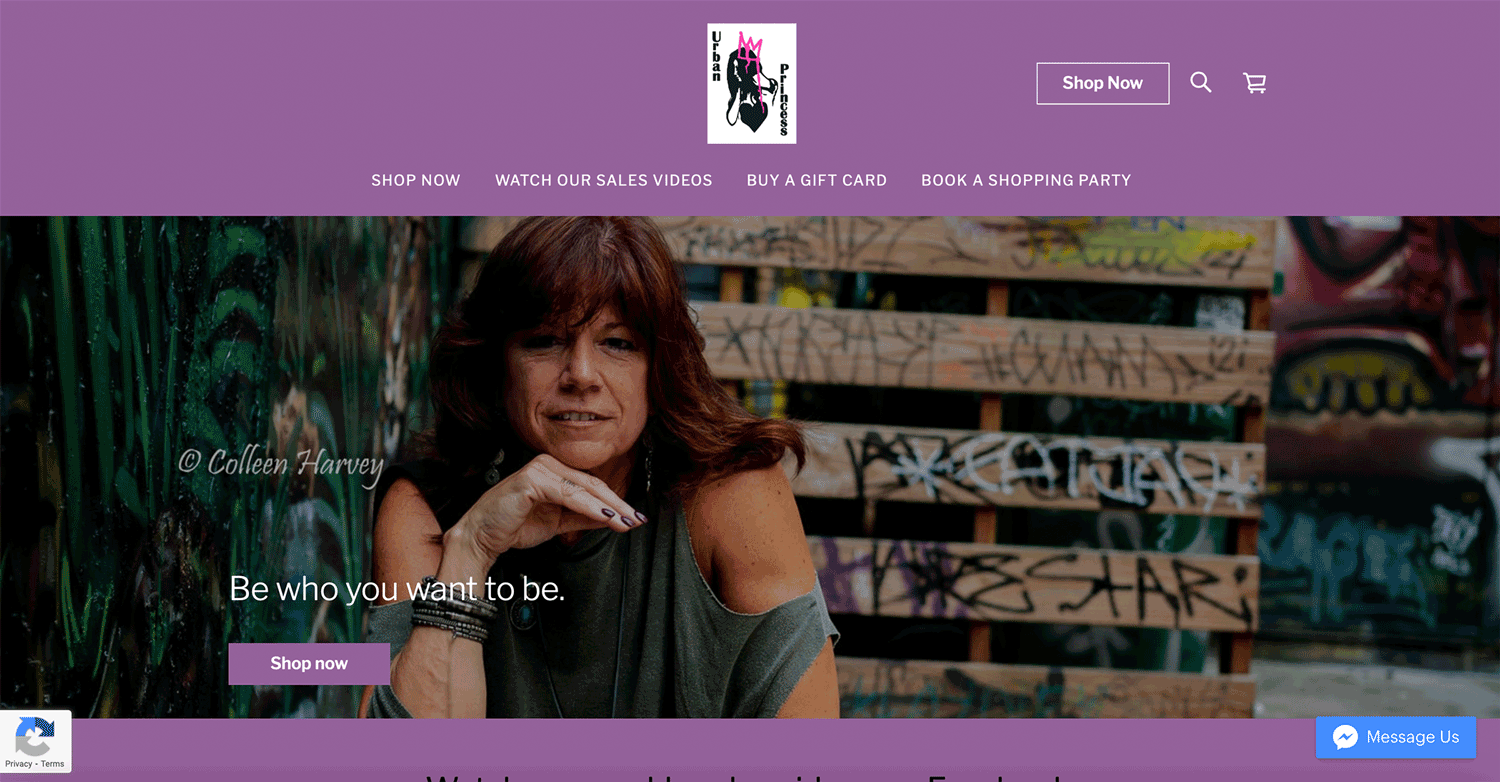 Cynthia Ray came to IBIT in need of updates to her website for her business, Urban Princess Boutique. She says…
Due to the COVID-19 crisis and subsequent quarantine, our small brick and mortar boutique was forced to shut down for almost three months,…So, we had an immediate need for a more functional website to help move our business online to keep up with the 'new normal' and no funds to dedicate to this.
Students Julia Petiteau, Connor McShane, and student supervisor Kunal Duggal worked together to address the boutique's needs. Petiteau says…
They needed help redesigning parts of their website to allow online sales to happen,…This project was a lot of fun. I didn't have much experience with Squarespace when I started, but I learned a ton about the platform and what makes a website good.
McShane says…
I learned a lot about working with a small team, website enhancement, time management, Squarespace, and their POS system, Square,
Ray was happy with the work the students completed in a short amount of time. She says…
Our team was excellent at listening to our issues and helping us prioritize our needs. We had a lot of thoughts and ideas that we threw at them and they were instrumental in helping us focus,…They also gave us a good training session at the end of the project and written training materials for us to refer back to going forward.