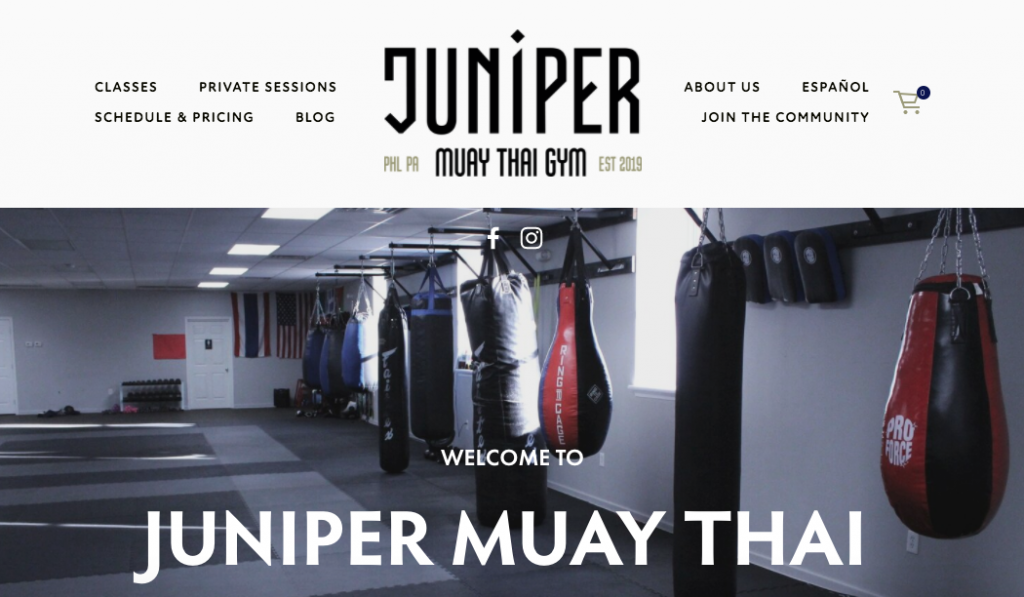 Temple students digitally transform gyms and fitness businesses 
The Institute for Business and Information Technology (IBIT) at Temple University offers no cost digital transformation services to small businesses and non-profits to get them ready for the post pandemic economy. In this post, we focus on the experience of transforming gyms and fitness businesses. 
National Kids Gym 
National Kids Gym is a mobile gym that focuses on teaching beginner gymnastics to kids. Owner Kathryn Jiunta thought her business's branding was outdated, her website needed an update, and the mobile gym needed search engine optimization (SEO) improvements. Nicole Kish and David Shin quickly addressed Jiunta's concerns by completing a full branding and marketing redesign, updating the website, and improving SEO.  
My website was redundant and did not properly highlight all of the changes I've had to make to the business since COVID-19. Your assistance allows me to be more confident in my brand. It created a seamless look to my website that allows clients to book classes this summer. It is also continuing to help boost my SEO and fix some of the key problems that I was facing, says Jiunta. 
Best Bodies, Inc. 
Best Bodies, Inc. provides personalized training in the comfort of people's homes. Owner, Saul Benamy, needed help improving his website and attracting clients to his business. Kyra Lloyd and Karina Kondaurova rapidly made changes to help the business including updating the website, creating a Facebook Business page, and updating the Google Business listing.  
You absolutely delivered on the promise of creating a new website on a new platform that is simple to manipulate and update any time I feel the need. It's easy to create a blog on the new website. These changes will make an impact going forward by enabling me to use the tools of blogging and social media to drive customers toward my new website, says Benamy.  
Juniper Muay Thai Gym 
Juniper Muay Thai Gym is a community-based gym that creates a welcoming environment for individuals of all skill levels to learn and practice authentic Muay Thai. Co-owner and co-founder, George Pitsakis, needed website improvements and help running a social media marketing campaign to attract new clients to the gym. Jason Mays and Joe Pacitti worked quickly to update the gym website, create an online booking system, and run a social media campaign.  
Pitsakis was pleased with everything the students accomplished in a short amount of time. "You guys have done better than many paid consultants that I have worked with," he says.