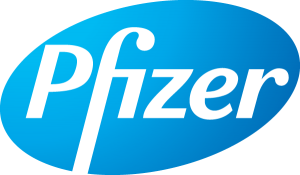 Cigarette smoking is the leading causes of preventable morbidity and mortality globally1,4.  Tobacco dependence is a chronic and relapsing disease which causes significant negative health, economic, and social consequences1. Currently, there are more than one billion smokers globally, leading to approximately 6 million deaths each year1.  The problem continues to grow – by 2030, the total number of smokers globally could reach 2 billion based on current population and smoking trends 1. 
The chronic nature of tobacco addiction has been creating significant social and economic challenges all over the world, including direct costs such as outpatient care and premature deaths, and indirect costs such as absenteeism, loss of productivity, and morbidity1.
Pfizer applies science and global resources to bring therapies to people that extend and significantly improve their lives.  In June of 2015, Pfizer and the American Lung Association® launched a mobile app and online community called Quitter's Circle®2,3.  Quitting smoking is difficult.  68 percent of all smokers say they want to quit, and 40 percent will make an attempt to quit this year5 but it takes a smoker 6 to 11 quit attempts before they are completely smokefree6.  The intent of Quitter's Circle® is to help smokers quit through educational, social and financial support.  Continued research is needed to determine if technology solutions can assist smokers in their quit journey.
Your analysis should address one or more of the following questions:
How can technology play a proactive and supportive role in assisting patients to quit smoking?
What are the attributes of the users that are most likely to leverage technology to assist in quitting smoking?
What is the cost to society of smoking?
What are some of the unexpected consequences of smoking?
What are some of the barriers for people trying to quit smoking? 
Data:
Quitter's Circle App data- March – September 2016

Quitter's Circle Users spreadsheet which includes attributes of users.  Each registered user is a unique line in this table. There is also a data dictionary tab which explains the fields. 
Quitter's Circle Events spreadsheet – events completed by a user.  There are multiple lines per user. There is also a data dictionary tab which explains the fields. 

There are quite a few cells with NA in them.  Part of the challenge is for you to determine what you should do with that data (or lack of).
Additional Data Resources:
Footnotes:
http://www.pfizer.com/news/press-release/press-release-detail/new_online_community_quitter_s_circle_helps_smokers_trade_cigarettes_for_real_time_support
S. Department of Health and Human Services. Women and Smoking: A Report of the Surgeon General. Rockville, MD: U.S. Department of Health and Human Services, Public Health Services, Office of the Surgeon General, 2001.
Developed by the American Lung Association and Pfizer, Quitter's Circle is a registered trademark of Pfizer Inc.