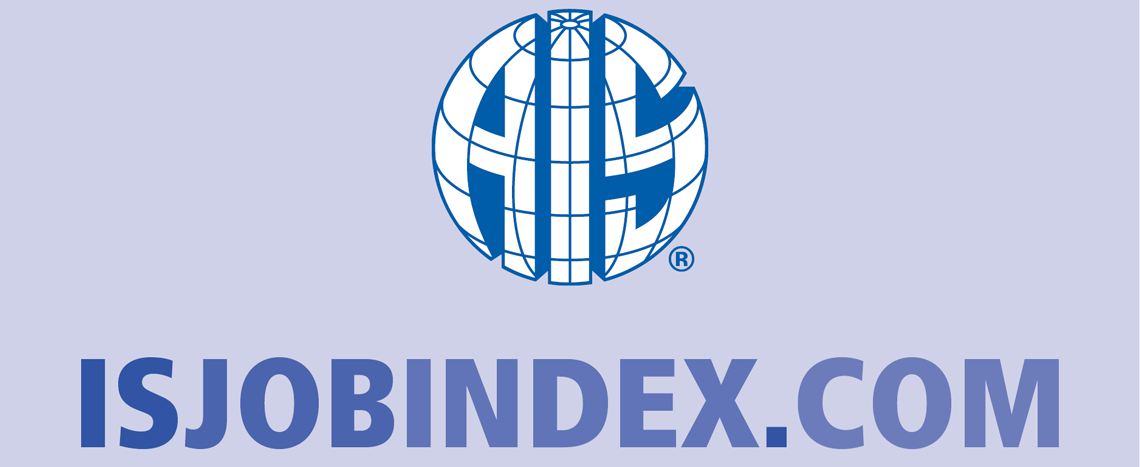 The AIS – Temple Fox School Job Index is a five year project to produce systematic national level data on careers in information systems (IS) including placement, type of jobs, satisfaction, and related factors such as knowledge level, career services, preparedness, and search strategies. The first IS job index report was published in 2013, the second study was completed in spring 2015 and is scheduled for publication in early 2016.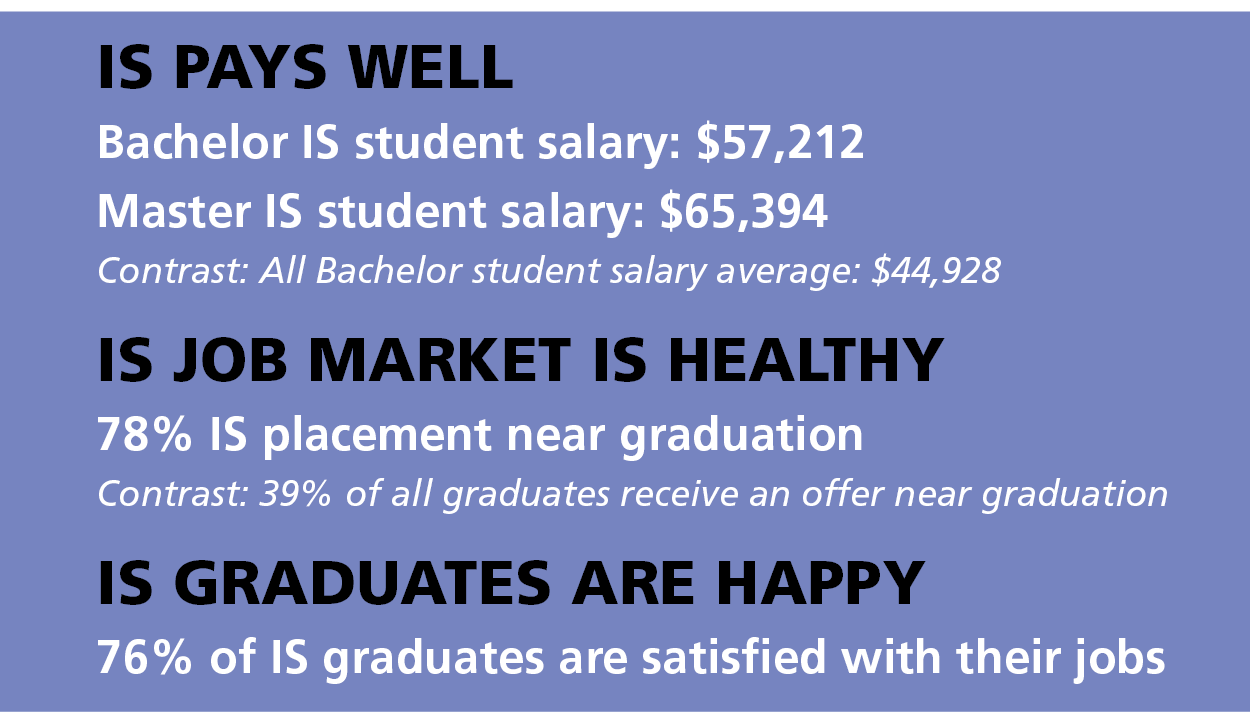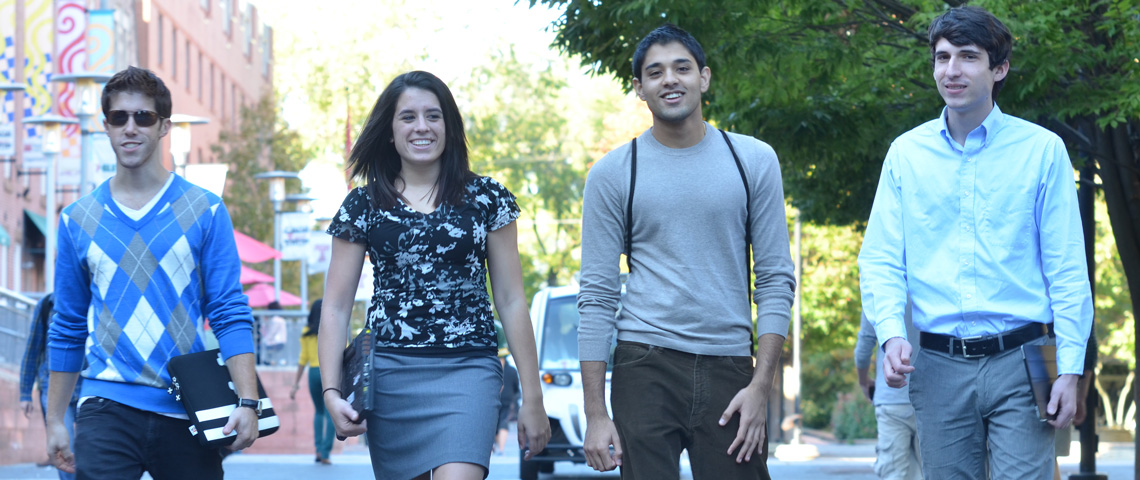 2013 IS Job Index
The top 10 observations from the 2013 AIS – Temple Fox School IS Job Index report representing 48 universities and more than 1200 students in the United States.
The IS job market is healthy with high placement levels of 74% overall and 78% upon graduation.

Bachelor IS students average salary is $57,212 while Master IS students average salary is $65,394.

76% of IS graduates are satisfied with their jobs, and 76% are confident they will perform well in those jobs. 73% found jobs related to their chosen degree.

Information Technology, Financial Services, and Business Services / Consulting are the top industries for IS jobs.

The most common job classification is Systems Analyst at 35% for Bachelor students and 28% for Master students.

IS students are industrious and use multiple techniques and sources to find jobs.

IS students are moderately confident and moderately positive about the job search process.

Career services centers are important for getting a job. IS students value faculty support more than central University support.

IS students rate themselves knowledgeable about their profession.

IS students are 68% male, 55% white, and 28% Asian.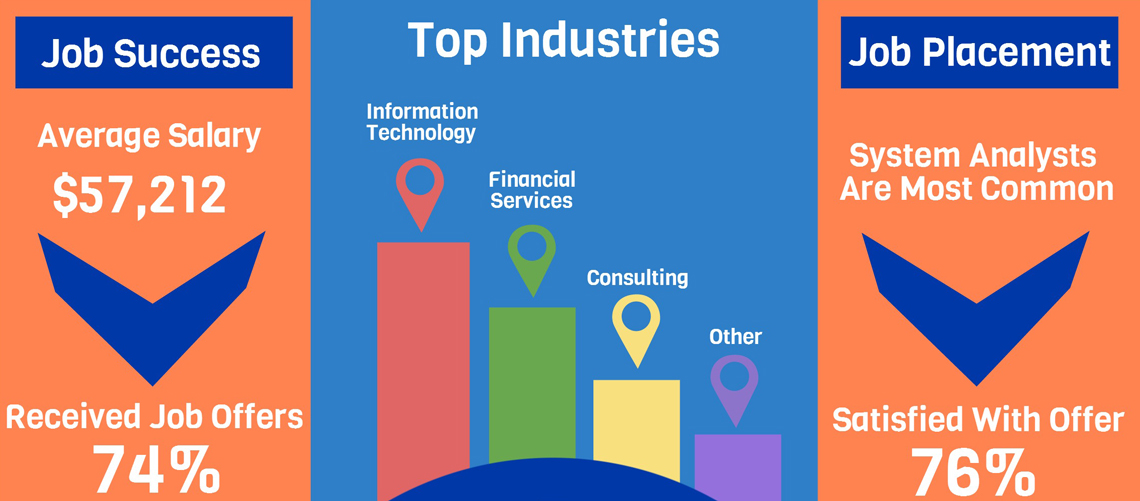 2015 IS Job Index
The 2015 IS Job Index will be published in early 2016. The 2015 report includes data from the 2015 Top IS programs.
Research Team
David Yastremsky (Research Assistant)
Acknowledgement: Professor Paul Pavlou provided valuable feedback and ideas for the design of the 2013 IS Job Index
National Advisory Board
Jane Fedorowicz, Bentley University

Tom Ferratt, University of Dayton

Robert G. Fichman, Boston College

Joey George, Iowa State University

Paulo Goes, University of Arizona

Michael Goul, Arizona State University

Ravi Bapna, University of Minnesota

David Hale, University of Alabama

Sirkka Jarvenpaa, University of Texas, Austin

William J. Kettinger, University of Memphis

Lorne Olfman, Claremont Graduate University

Jason Thatcher, Clemson University

Rajiv Sabherwal, University of Arkansas
News
Forbes: Sympathies For IT Staffing Challenges
MainStreet: Information Technology Students Get to Feel Pretty Smug
The Street: 4 Reasons Tech Students Get to Feel Superior
ZDNet: MIS students most likely to land systems analyst gigs, says report
Fox School: First ever IS job index shows healthy market for college students
About
The Institute for Business and Information Technology (IBIT) at the Fox School of Business, Temple University is proud to partner with the Association for Information Systems to produce the first ever nationwide Information Systems (IS) Job Index. The report is intended for high school counselors, prospective and current students, IS academics, HR professionals, hiring managers, and legislators.
Downloads