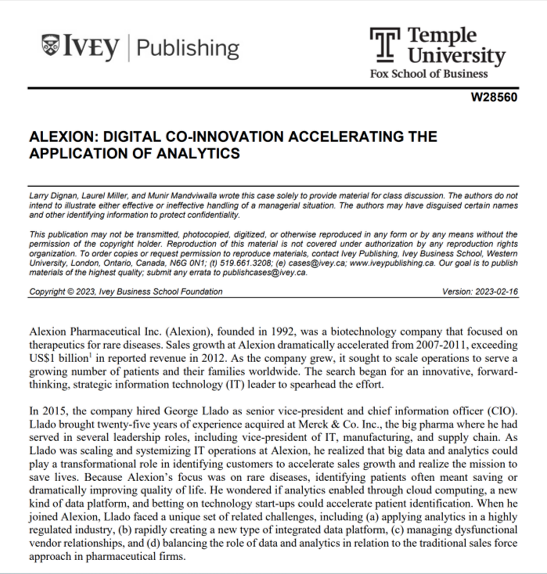 Alexion: Digital Co-Innovation Accelerating the Application of Analytics is a case by Larry Dignan, Laurel Miller, and Munir Mandviwalla, featuring IBIT board member, George Llado.
Llado co-innovated with startups to rapidly set up a big data analytics platform to increase sales. The case tells the story of how Llado's 'best athlete' approach to source talent and digital co-innovation vendors is low-cost and agile, even in the regulated pharmaceutical industry.
One key aspect of his strategy was to work directly with venture funds including Sierra Ventures to identify best athletes such as Zaloni and Susan Cook, CEO. The case shows how firms can achieve success with big data and analytics.