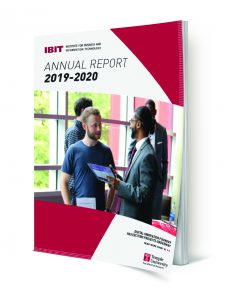 Dear colleagues,
It is my pleasure to present the 2019-20 annual report of the Institute for Business and Information Technology (IBIT), Temple University.
View the online flipbook or download. 
The IBIT partnership with nationally recognized member firms and the IT advisory board is the standard for industry-academic engagement. Please read the report to learn more.
Sincerely,
Munir Mandviwalla
Executive Director