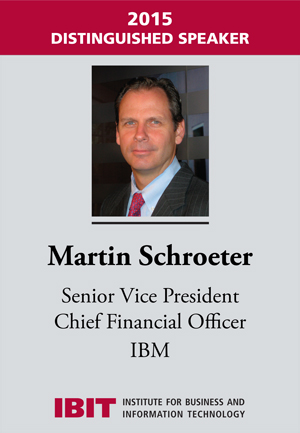 Martin Schroeter, Senior Vice President and Chief Financial Officer, IBM, recently presented a Distinguished Speaker talk as part of spending a day at the Fox School of Business.
Schroeter, an alumnus of the Fox School, was appointed SVP and CFO at IBM on January 1, 2014. Previously, he was General Manager of IBM Global Financing, a position he held since April 2011, where he led the world's largest captive IT financier with a total asset base in excess of $37 billion and 125,000 customers in 50 countries.
During the day, he spoke to Temple's Financial Management Association (FMA) and also held a small group meeting with students in MIS and Finance.
Schroeter also met with Dean M. Moshe Porat and faculty from the Fox School's Department of Management Information Systems and Finance.