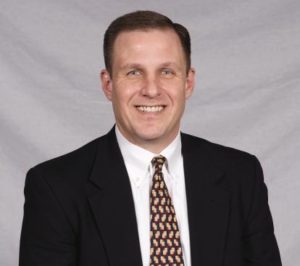 Pammer, MBA '02, is currently the vice president of information systems in North America for AstraZeneca. In this position, Pammer is responsible for creating and executing the information-systems vision, strategy and operating plan in support of business throughout North America and Latin America.
"I am honored to be selected Executive in Residence and to engage with the prestigious programs and community of the Fox School's Institute for Business and Information Technology and Department of Management Information Systems," said Pammer, who joined the Fox IT Advisory Board in June 2012.
In both work and his service to the community and Temple, Pammer's priorities are investing in people, delivering business value and improving services. Before joining AstraZeneca in 1993, Pammer worked in the advanced systems group at Accenture, where he consulted across several industries including banking, insurance, healthcare and pharmaceuticals.
The IBIT Executive in Residence program is intended to facilitate interaction among Fox faculty, students and industry leaders. In 2013, the initial year of his appointment, Pammer will engage with faculty and students on topics and projects of mutual interest, promote the activities of IBIT, the Department of Management Information Systems and the Fox School of Business, and spend at least three full days on campus.
"We are very excited to further engage Matt into the Fox School's IT community and look forward to leveraging his expertise," said IBIT Director Laurel Miller.
Pammer's appointment was formally announced at an April 22, 2013 ceremony in Speakman Hall.