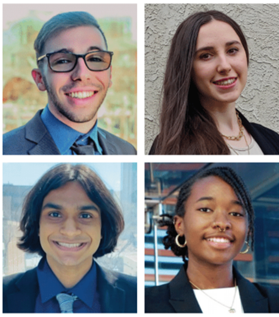 The goal of the IBIT mentoring program is to match experienced executives with students.
The senior executives are usually members of the IBIT Advisory Board, employees of IBIT sponsor firms or alumni. The role of the mentor is to provide guidance and coaching to students augmenting the existing professional development resources, which includes providing ideas/feedback and serving as a sounding board for challenges and problems. The benefit for mentors is the opportunity to engage with students, and the benefit for students is to leverage the experience of senior executives. The IBIT mentoring program is chaired by Sondra Barbour, member of the IBIT Advisory Board.
IBIT matched 51 students to 20 industry executives.