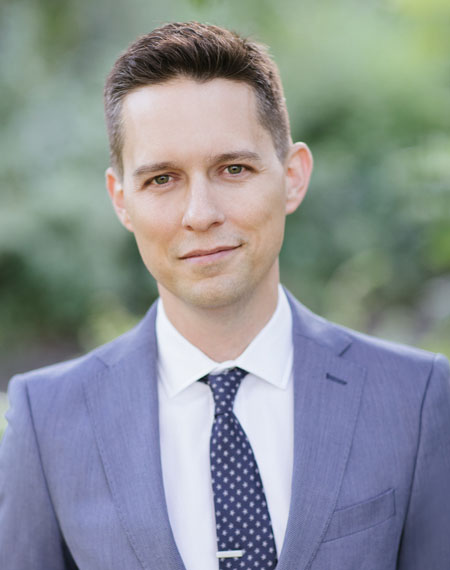 Vince Ford is a trained musician, but these days he focuses less on his French horn and more on using innovation and technology to engage and excite audiences.
At the Curtis Institute of Music, a private conservatory for gifted young musicians in Philadelphia, Ford produces digital content, capturing hundreds of student recitals and orchestra concerts each year. He also oversees the classroom and administration technology. Previously, he worked at the New York Philharmonic and the Atlanta Symphony Orchestra.
Ford brought an MBA and decades of experience in software, dotcom startups, digital marketing, and data analytics into arts administration with a specific goal in mind:
I understand what it means for people to have access to great music and to experience live performance, and the role that institutions like Curtis play in their communities. I want to use the technology and media available to us today to expand our reach and make us more successful and sustainable.
According to Ford, the pandemic accelerated the performing arts sector's integration of digital media. In Spring 2022, Curtis's Performance Innovation Lab (Ford serves as Executive Director) premiered an ambitious multimedia production called "Immersive Scheherazade," in which projections of a recorded orchestra were paired with live musicians.
Ford first heard about IBIT while pursuing his Doctorate in Business at Temple University. Since joining the IT Advisory Board in 2021, Ford says:
discussions with fellow Board members have expanded my thinking and my range of reference for technology.
His eclectic career path serves him well when mentoring Temple students.
"I didn't start with the idea of a specific technology. My career has been about finding a field I want to work in, and then bringing technology into that space. Having those types of conversations with them and watching some light up has been amazing," he says. The students are ambitious, and they're committed to doing the work and preparing themselves.