Temple University's Fox School of Business is honoring three top technology leaders at its 14th annual Information Technology Awards on Tuesday, April 8, 2014, on Temple University's Main Campus. The nationally ranked Department of Management Information Systems (MIS) and the Institute for Business and Information Technology (IBIT) organize this premier event for Greater Philadelphia's technology community.
Awardees include Linda Descano, Managing Director and Head of Content and Social at Citi; Matthew Gillin, CEO and co-founder of Relay; and John T. Marcante, Chief Information Officer of Vanguard and Managing Director of Vanguard's Information Technology Division.
"Linda, Matt and John represent a remarkable level of excellence and commitment to leveraging IT in innovative ways to improve business and lives," Fox School of Business Dean M. Moshe Porat said. "They also join a distinguished and deserving list of Fox IT Award honorees, who all serve as models for our students."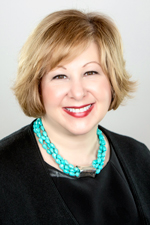 Descano will receive the Fox Information Technology Award for Distinguished Alumni for her work in the IT field and her contributions to the community, to industry and to Temple University. In addition to her responsibilities for content and social at Citi, she also is President and CEO of Women & Co., a Citi-incubated and owned financial lifestyle resource for women. Descano is a LinkedIn Influencer whose commentary on topics such as personal finance, career and leadership, and content marketing has appeared in countless publications including The Huffington Post, Reuters, Fox Business, U.S. News, MORE Magazine, American Banker and MSN Money, among others. Descano also serves on the board of directors of Girl Scouts of the U.S.A., is president-elect of New York Women in Communications and is an executive member of Advertising Women of New York (AWNY).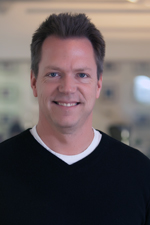 Gillin will receive the Fox Information Technology Innovator Award. Gillin, who previously co-founded and served as the CEO for Ecount Inc., which was acquired by Citi in 2007, has won a number of awards, including the Ernst & Young Entrepreneur of the Year Award and the Walter M. Aikman Entrepreneur of the Year Award. As CEO of Relay, Gillin oversees the strategy and day-to-day operations of a company that connects trusted brands with people through direct mobile communication so they can effortlessly get stuff done.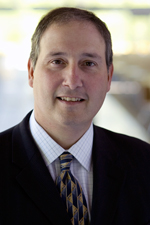 Marcante will receive the Fox Information Technology Leader Award for his leadership in the use and development of IT in business. Marcante is CIO and managing director of Vanguard's Information Technology Division. With more than 26 years of experience in the business and technology fields, he has been with Vanguard since 1993. Prior to becoming CIO in 2012, Marcante held a number of leadership roles within the company, including rotations leading Global Technology Operations, overseeing Vanguard's internal Six Sigma organization, and managing Vanguard's High Net Worth business.
"In a world increasingly dominated by digital business models, the 2014 Fox School IT Award recipients are true role models for MIS students, who are learning digital business innovation and how to lead revenue growth in a digital economy," said Munir Mandviwalla, founding chair of the MIS Department.