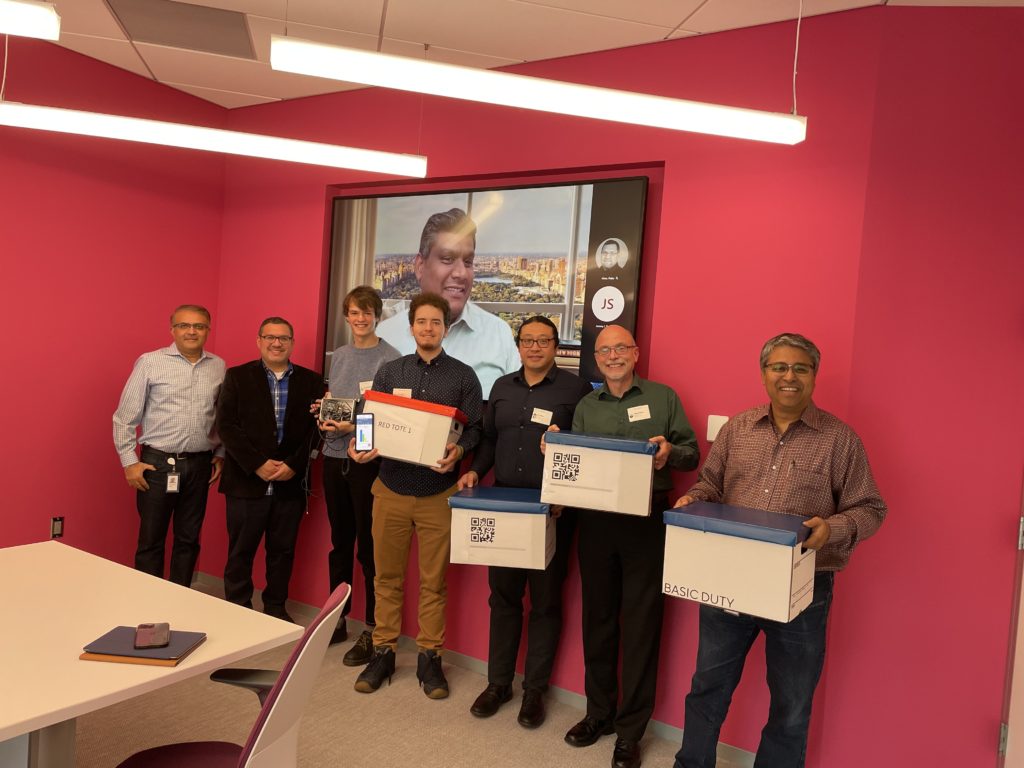 Every day, healthcare solutions leader AmerisourceBergen (a Fortune 10 company) ships pharmaceutical products and treatments to customers such as pharmacies and hospitals. Each shipment leaves from one of the company's state-of-the-art distribution centers in totes. The totes are durable and designed to be reused — but there was currently no process in place to track what happened to the empty totes after initial use.
AmerisourceBergen leaders asked Temple University's Institute for Business and Information Technology (IBIT) to investigate the problem. A project team of Temple professors and students took up the challenge at IBIT's endowed Digital Innovation Foundry (DIF). DIF is a hub for assessing, integrating, and prototyping digital technologies. For six months in 2022, the Temple team reviewed the literature, researched the problem, and prototyped alternate solutions considering both traditional and out-of-box ideas.
Among the millions of shipments daily, the team at Temple thought there could be an opportunity to consider an enhanced tracking methodology. The AB team, led by Pablo Mora and Dharmesh Patel, were open to ideas for improving tracking — but they asked the DIF team to keep in mind cost considerations, reliability, usability, integration with existing systems. In addition, the solution should take into account any change management and the impact it may have on processes for team members.
At DIF, students Russell Abernethy, a computer science major in the Department of Computer and Information Sciences, and Eric Wolfe, a junior in the Mechanical Engineering Department, assessed software, wireless technology, and networking. They were guided by two faculty members, Jeremy Shafer, Assistant Professor in Management Information Systems, and Yan Wang, Assistant Professor in Computer and Information Sciences.
Abernethy and Wang researched location sensitive IOT (Internet of Things) devices. Shafer and Wolfe researched platforms to interface with the IOT devices, integrate the IOT generated data, and provide a tracking dashboard. Their proposed digital solution prototype is an innovative mix of Bluetooth IOT tags, and single board tiny low-cost computers integrated into an open-source platform. The team assessed the feasibility of their prototype by turning their world into a simulated supply chain. Abernethy rode his bike around campus with the sensors. Shafer used the family van to drive them around in a cardboard box.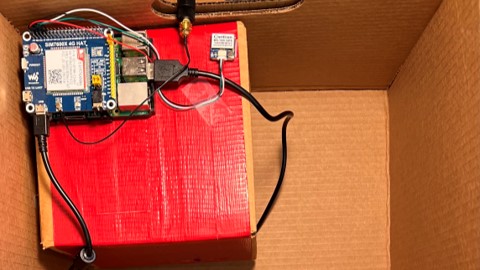 Their final presentation and solution earned praise for its visual and analytics capabilities from AmerisourceBergen during an October presentation at their headquarters in Conshohocken, Pennsylvania, which also included AmerisourceBergen team members Dharmesh Patel, Pablo Mora, Venkat Nadimuthu, and Tanmay Bandyopadhyay. Patel, Mora, and Nadimuthu had regularly met with the Temple team to provide a sounding board and feedback since the start of the project.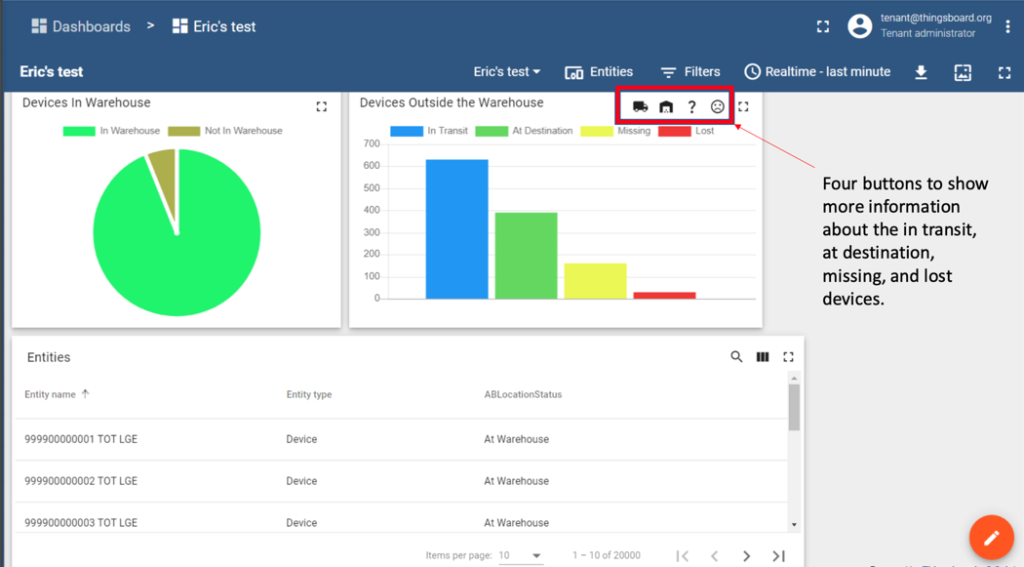 "Their research and the solution were great," said Bandyopadhyay. "They thought through the design end to end." He says his colleagues are keen to explore how to take the idea further. The Temple students are just as optimistic. Wolfe says AmerisourceBergen's "positive response was very encouraging." And Abernethy notes that collaboration was key. "Both sides were very willing to share ideas and critiques," he says.
Through the Digital Innovation Foundry, students and faculty connect to industry to engage in real-world problem-solving, research, and experimentation. IBIT industry partners get access to Temple's research and expertise.
Bandyopadhyay sees the benefits. "The work was relevant and useful. We are often heads down into our day-to-day operations, and so greatly benefited from a new perspective that our partnership with the Digital Innovation Foundry brought" he says, noting that the DIF team brought fresh perspective to the tote tracking question. "The professors are in touch with the latest and the greatest. The students are smart, and they can produce wonders in short time."
Learn more about DIF at: https://ibit.temple.edu/DIF