Ethan Berg wants to help people build new worlds — professional-quality immersive, 3D spaces and experiences — without any coding skills. Berg (FOX '20) is the CEO and co-founder of the startup Agora World Inc which offers a drag and drop no-code design space to create spaces for the metaverse.
Berg and Agora won Temple's Idea Competition in 2021 as well as the Digital Innovation Award from the Digital Innovation Foundry (DIF), which included access to talent and resources. Today, Agora's no-code platform accommodates users of all experience levels, from professional designers to those with minimal design background, making it an accessible solution for creating professional-quality 3D content and immersive social experiences," Berg says. "What used to take a team, investment, and months to create now can be created quickly with no code." Berg quickly saw the value of DIF talent and resources, to "study this space and get a better understanding of where we're headed and where we can go."
Over six months in 2022, the DIF team of Druvakumar Valugubelly (FOX MIS '22) and Mitchel Zilbershteyn (FOX MIS '24) supervised by Solon Moreira, Assistant Professor of Strategy and Entrepreneurship applied Agora's platform to explore commercial metaverse applications.
Moreira's DIF team applied design science research to prototype solutions for three different business problems. The goal was to investigate applications with entrepreneurial potential that are technically and practically feasible for companies. And identify the requirements and resources that companies will need to enact an entrepreneurial metaverse strategy.
The team built three prototype spaces a mall, a neighborhood, and an outdoor concert venue. Visitors to these spaces might shop, go house hunting, or attend a music festival. Moreira explains that a real estate agent could use the neighborhood space to showcase homes in a planned development. Before the foundation of a new house is even poured, a potential buyer could look at the view from "their" balcony. "It was exciting for the Temple team to be part of something that will dramatically change and shape the world of business," Moreira says.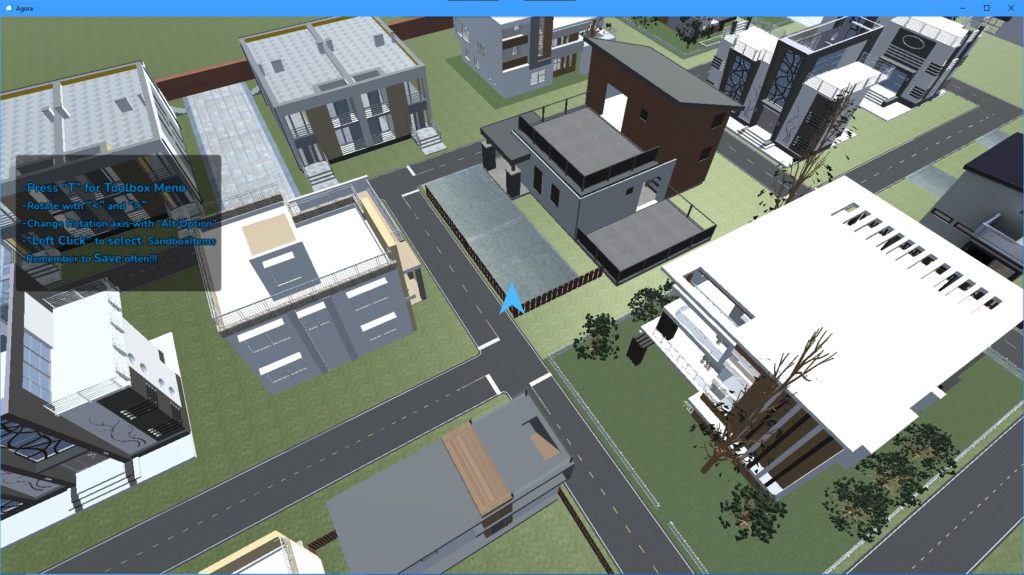 The team presented Berg with valuable feedback, and he was impressed by the "amazing" spaces they built. Valugubelly says he enjoyed the chance to work with LiDAR 3D scanning for the Agora project. "This project helped me better understand how software iteration and testing work," he adds. Zilbershteyn, says that DIF provides "a valuable connection to industry experts, and the opportunity to engage with professors on research." "As we continue to evolve, collaborating with the DIF team has provided valuable insights, helping us refine our platform and better serve the diverse needs of our users," Berg says.
The DIF project also generated new research. Moreira worked with Executive Director and Professor Munir Mandviwalla on a manuscript – "Exploring Entrepreneurship in the Metaverse: Design Requirements and Resources" – which has been accepted at the 18th International Conference on Design Science Research in Information Systems and Technology (DESRIST 2023). Going forward, DIF is collaborating with Agora on additional research and is hosting an integrated industry-research workshop on the business application of metaverses, AR, VR, MR, and digital twins.
The mission of DIF, part of the Institute for Business and Information Technology (IBIT), is to generate innovation by assessing, integrating, and prototyping digital technologies in collaboration with industry, startups, faculty, and students. See: https://ibit.temple.edu/DIF
Learn more about Agora at: https://agoravr.world/