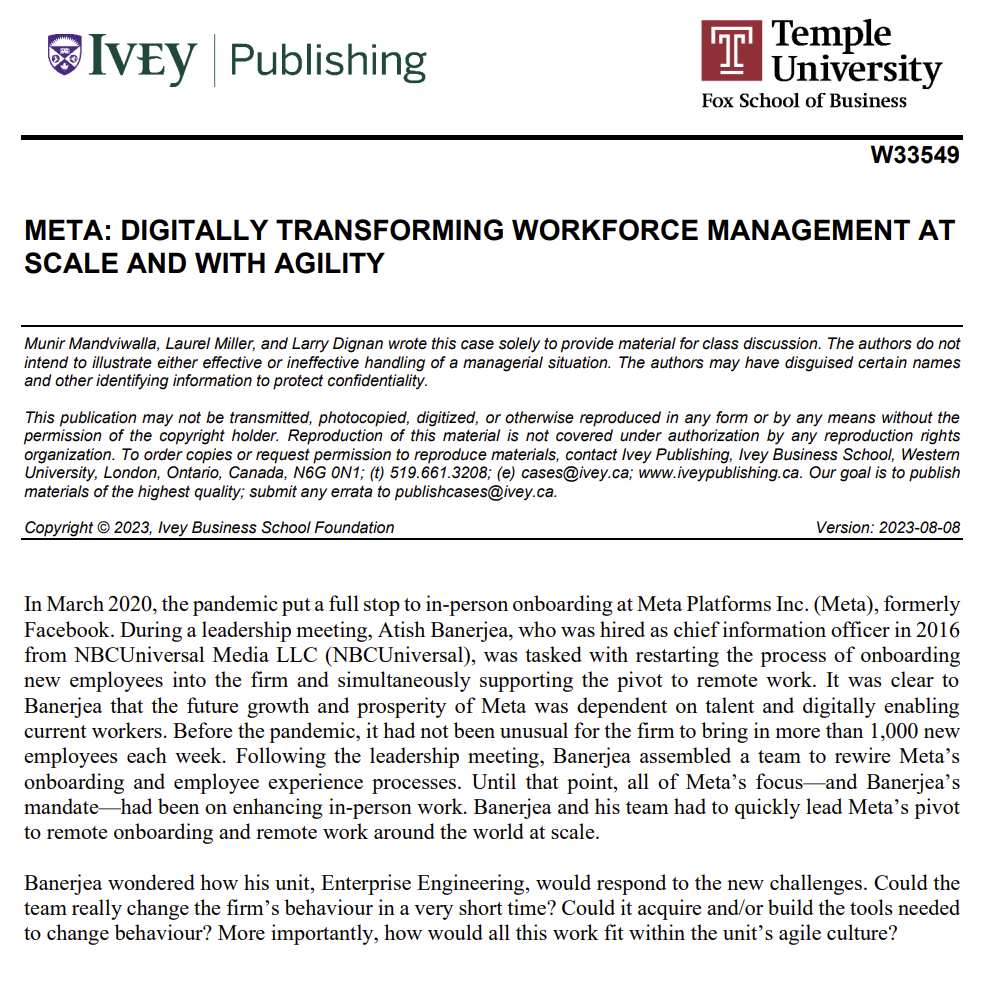 Meta: Digitally transforming workforce management at scale and with agility is a case by Munir Mandviwalla, Laurel Miller, and Larry Dignan featuring IBIT board member and Meta CIO Atish Banerjea.
The case outlines how Meta digitally transformed recruitment and enabled remote work for 70,000+ employees in a few months. Banerjea's team pivoted their office-centric culture to remote work by applying Agile MVP principles.
The case sets the stage to investigate and research the future of work, workforce digital transformation, and Agile MVP principles as a management tool.