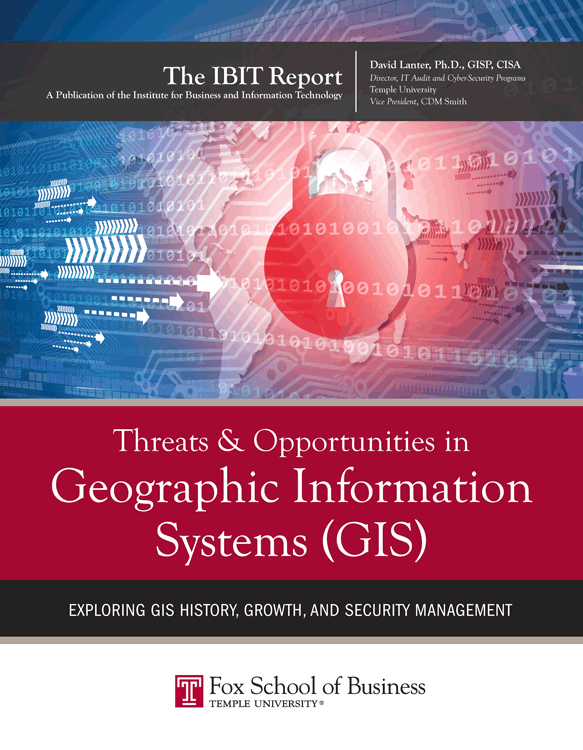 David Lanter
Temple University
August 2016
Geospatial data produced by geographic information systems (GIS) play a central role in domestic economic and governmental activities. Publicly shared geographic information detailing locations and make-up of critical infrastructure have recently become a concern. This report outlines the unique opportunities, history, and threats of GIS, and how to effectively handle information security risks associated with public GIS data.
The National Academy of Public Administration identified GIS data as essential to greater than 50% of the nation's domestic economic activities

---
© 2016 The IBIT Report, Institute for Business and Information Technology, Fox School of Business, Temple University, Philadelphia, PA 19122, USA. All rights reserved. ISSN 1938-1271.