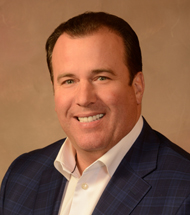 INFORMATION TECHNOLOGY INNOVATOR AWARD
John Collier is a value-driven digital innovation leader and entrepreneur with extensive cross-industry technology design and development experience. He started as a designer and that perspective continues to guide his career in leading technology design and architecture at Fortune 500 companies.
Currently, Mr. Collier is Vice President, Chief Information Officer at Wawa, Inc. He is responsible for establishing the strategic direction for Wawa's expanding technology and business services. John leads technology strategy, development, implementation and ongoing operations for Wawa, Inc.
Previously, Mr. Collier was Executive Vice President, Chief Information Officer for TracFone Wireless, Inc., America Movil, S.A.B. de C.V. John was responsible for all aspects of technology, including identifying new business models, a Mobile Virtual Network Enabler (MVNE) commerce hosting product, and an industry leading ubiquitous multi-carrier platform featuring an unprecedented consumer mobile experience.
As Corporate Vice President – Global Chief Architect for Walmart, John led technology architecture strategy across 28 countries and was charged to establish the Intellectual Property Management and Monetization organization. He designed such public facing strategies as "Clicks and Bricks", Pick-Up Today, Price Match Guarantee, Savings Catcher and Disc to Digital.
He is credited with several patents including an industry altering Flexible Store Fulfillment patent. John holds a Bachelor of Science and Bachelor of Arts from Ball State University.